Easy Baked Oatmeal Recipe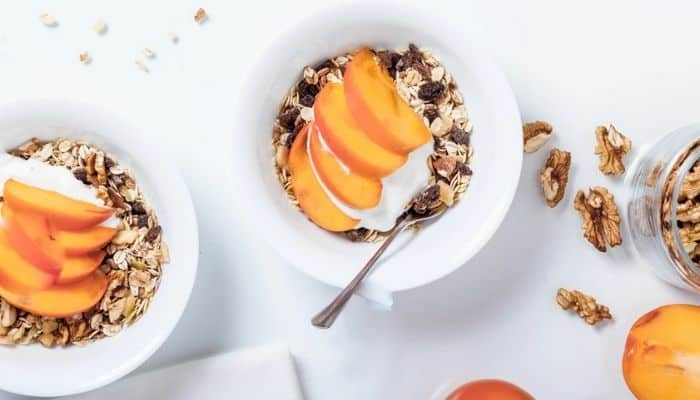 If you're like many of us, you may not be a "morning person," per se. And for those of us who aren't morning people, putting together a big, elaborate breakfast is just not on the table.
Enter baked oatmeal, a warm, bread pudding-like casserole that is both healthy and delicious. Unlike stovetop oatmeal, this breakfast is neither creamy or gloppy, but a soft, chewy, melt-in-your-mouth experience.
Best of all, the bulk of this recipe's 45-minute prep time takes place in the oven. This gives you plenty of time to get ready while this one-dish-wonder crisps to perfection.
What's easier than that?
Baked Oatmeal Ingredients
Unlike many baking recipes, you can easily swap out the ingredients in baked oatmeal without affecting the final result. So, what will we need?
3 cups old-fashioned whole oats
1¾ cups milk (dairy or nondairy)
¼ cup mashed banana or unsweetened applesauce
2 large eggs (can substitute with additional ½ cup of applesauce or 2 mashed bananas)
½ cup maple syrup (honey, coconut sugar, or other unrefined sugars work well)
¼ cup cool, melted, unsalted butter (can substitute with melted coconut oil)
1 teaspoon baking powder
1 teaspoon ground cinnamon
1 teaspoon pure vanilla extract
¼ teaspoon salt
1½ cup fresh or frozen berries, any type (do not thaw berries if they are frozen)
Optional toppings: crushed or chopped nuts, such as walnuts or pecans; fresh or frozen berries; chopped fruits such as peaches or pears; chocolate chips
Baked Oatmeal Recipe
Adjust your oven rack to the lower third rail. Preheat to 350*F.
Spray a 9×9 glass pan or 11×7 nonstick metal baking pan with nonstick spray (anything smaller than 9×9 is too small).
Whisk all your ingredients (except toppings) together in a large bowl.
Pour mixture into baking pan.
Optional: top with nuts or dried berries. If you're topping with chocolate or fresh fruit, you can add them now or at the end.
Bake for 35-45 minutes until the center is almost set.

For drier baked oatmeal, bake until the center is fully set. This will give your oatmeal a little crunch!
If the top starts to get brown, cover with tinfoil.

Cool on the counter for five minutes.
Optional: top with chocolate or fresh fruit
Slice and serve! This recipe goes great with yogurt, though you can easily (and deliciously!) eat it alone.
Cover leftovers and refrigerate. Baked oatmeal is good for up to 7 days after baking.