How To Cook a Turkey For Kids?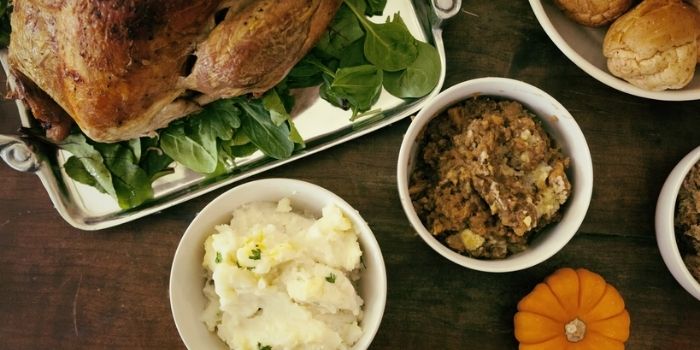 How to cook a turkey for kids? Turkey meat is best when cooked for Thanksgiving dinner, and kids love to eat it with mashed potatoes. Simply defrost it before baking and keep it at room temperature. Season, stuff and glaze it as you desire, and cook it for 2-4 hours, depending on its size, temperature, and other factors that we will further discuss in the text below.
One of the hardest things about raising children is making them eat meals that you cooked for them. They usually prefer candies and fun snacks instead of healthy food, so it can be challenging to persuade them to eat their vegetables and meat. Keep reading to learn how to make thanksgiving turkey that your kids will love!
How To Cook A Turkey For Kids?
This recipe is easy to make and your kids will enjoy it. Follow these steps:
Defrost the turkey before cooking, if the turkey is big, it can take even 2-3 days to fully defrost in the refrigerator
Take the turkey out of the fridge for at least 30 minutes or one hour before you start preparing and cooking it
Wash turkey under cold water to get rid of bacteria (you will get rid of them while cooking, but this is one more step, just to be safe)
Stuff your turkey with herbs and fresh clementines
Use butter to grease the skin on the turkey's breast. While baking, the butter will give additional flavor when combined with all the fat from the turkey
Season the turkey with salt and pepper (you can use more spices and more seasonings if you know your children will like it)
Glaze the turkey with cranberry jelly, using a pastry brush
Set the oven temperature at 350 degrees F
Put the turkey in a turkey bag, place it on a baking pan, and then in the oven
Bake for 2-4 hours, depending on the size of the turkey
To feel safe when cooking Thanksgiving turkeys, always use a meat thermometer to check the internal temperature.
It should be at least 165 degrees F for smaller turkeys (up to 8lbs), or 175 degrees F for larger turkeys (over 8lbs)
Remember to finish cooking your turkey before eating for about an hour or at least 30 minutes
This recipe is the easiest way to prepare a good thanksgiving meal that your kids, friends, and the whole family will love. If you have enough patience, you can prepare it even when it's not Thanksgiving, whenever you want your kids to eat delicious and healthy turkey meat.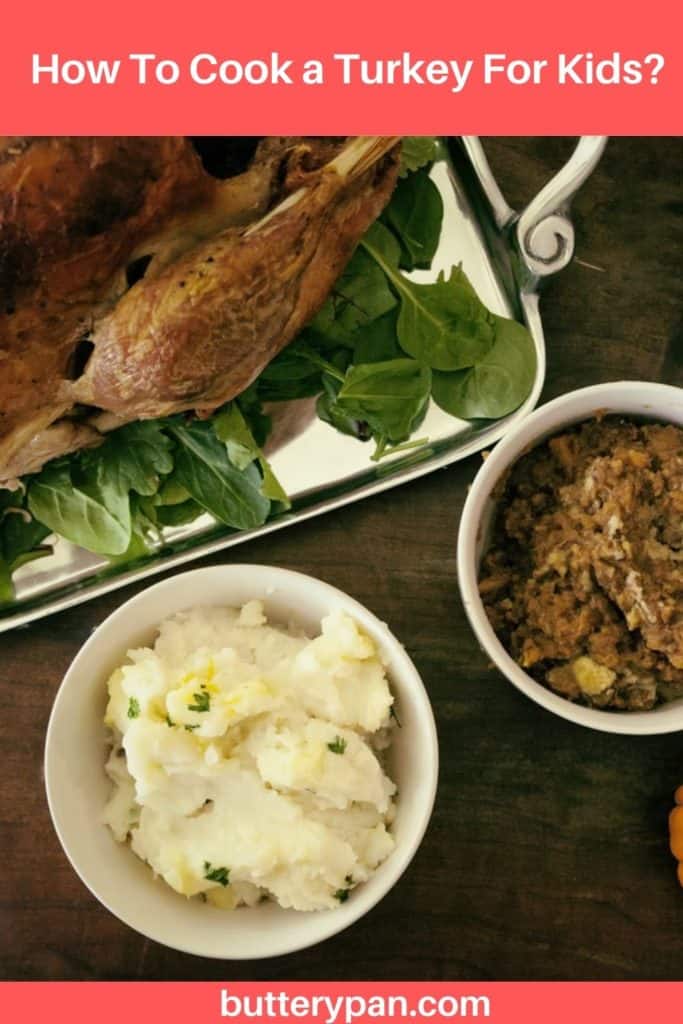 Summary
Now you know now how to cook a turkey for kids! Simply defrost, season, stuff, and glaze your turkey. Then, put your turkey in the oven and slow-cook it at 350 degrees F for 2-4 hours. Have a Happy Thanksgiving!