How To Cook Chicken Parmesan Sausage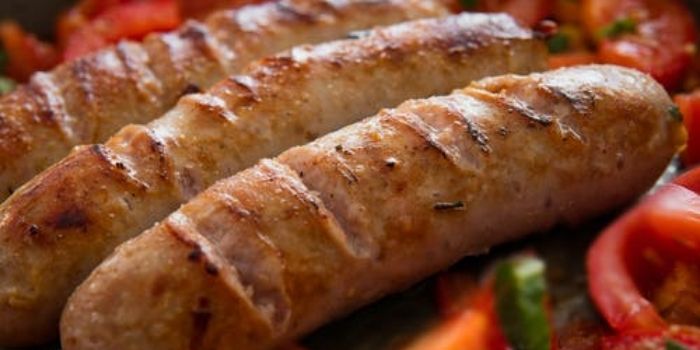 How to cook chicken parmesan sausage? Simple – preheat the oven to 450, season the chicken sausage, and bake for 15 to 20 minutes.
Although you've just got the rundown version, as always, you'll find all the necessary tips, tricks, and other creative chicken parmesan sausage recipes in the article below!
How To Cook Chicken Parmesan Sausage?
You've got the light version of the chicken parmesan sausage recipe – an oven, chicken sausage, and a few simple steps. However, you must have heard that age-old saying – the devil is in the details? It would seem that the same is true when making chicken parmesan sausage.
Thus, although you may have a general understanding of what you'll need to do, a perfect chicken parm will require a few more tips and tricks. So, to help you out, here is a detailed version of the recipe above!
As always, start by preheating the oven to 450 degrees F.
Place the chicken breasts on a solid surface, such as a cutting board, and firmly pound both sides with a meat mallet – make sure to use the smooth side. Pound each breast to a thickness of 1/2 inches.
Season chicken with salt and pepper, as well as a dash of garlic powder.
Sprinkle flour over each chicken breast so that both sides are evenly coated.
Beat 2 eggs in a shallow bowl and mix bread crumbs with 1/2 a cup of parmesan cheese into another.
Next stop – dip the coated chicken into the beaten eggs and then into the bread crumb mixture. Don't try to switch up the order since the eggs help the bread crumbs and parmesan stay on the chicken.
Set the coated meat aside for 15 minutes.
Heat a cup of olive oil in a medium-sized skillet over medium-high heat. Once it starts to simmer, add in the chicken breasts and cook each side for 2 minutes. Don't worry, the meat isn't supposed to cook through at this point – just turn golden brown.
Place the golden-browned chicken breasts into an oven-safe skillet and pour 1/3 cup of tomato sauce over them.
Next, you'll need to sprinkle mozzarella cheese and fresh basil over each chicken breast. As a final touch before placing them in the oven, add some more parmesan cheese and a dash of olive oil.
Bake in the oven for 15 to 20 minutes – exactly enough time for the chicken to cook through and the cheese to melt to perfection.
Once it's done, serve immediately with some delicious sides, such as mashed potatoes or a bowl of grilled and seasoned vegetables.
Now, even though this recipe was a long one, once you've tried it out, you'll know it was worth it. After just a few bites, chicken sausages will become a fan favorite at your dinner parties!
Here is an awesome video that will help you take your chicken parm sausage to the next level!
How To Cook Chicken Parmesan Sausage Bites?
The last recipe was a bit long. It also may have gotten off as a bit too formal for a casual Friday game night. Thus, to avoid leaving you hungry, I've made sure to include a simple and relatively fast recipe for chicken sausage bites. You'll find it just below!
Preheat oven to 375 degrees F – yup, we're using the oven again!
Line an oven-safe dish with a baking sheet and place sliced chicken sausages onto the dish.
Each piece of chicken sausage should have a slice of mozzarella cheese on top!
Bake the chicken sausages for 7 to 8 minutes – enough time for the cheese to melt and sausage to cook!
Serve while hot as finger food with marinara sauce as the dip.
Once your friends and family get a taste, they'll be begging for a second or even third tray!
Oh, I almost forgot the best part – don't be afraid to experiment a bit with this recipe. Although it's written for chicken sausage, any other sausage type, including spicy Italian sausage, will do!
How To Cook Chicken Parmesan Sausage Pasta?
If you're even a bit obsessed with pasta recipes, then this recipe is about to become one of your greatest hits. It truly has everything – from a chicken sausage mixture to veggies and, best of all – pasta. Without further ado, here is the must-try recipe for parmesan rigatoni with chicken sausage and broccoli.
Cook the pasta together with the broccoli over medium-high heat until the former is cooked al dente. This should take around 7 minutes, but check the packaging instructions to make sure!
While it's cooking, it's the perfect time to get the other ingredients going. Thus, add 2 tablespoons of olive oil into a large skillet and saute the sliced chicken sausage along with red peppers, minced garlic, and chopped onion for 8 minutes.
Once the pasta is cooked, drain it and place it back into the pot along with the cooked veggie and shape sausage mixture.
Stir everything while adding salt, red pepper flakes, and of course, Italian seasoning!
Serve immediately and while still hot!
Congratulations! -A bowl of mouth-wateringly good comfort food is right in front of you – quick and easy!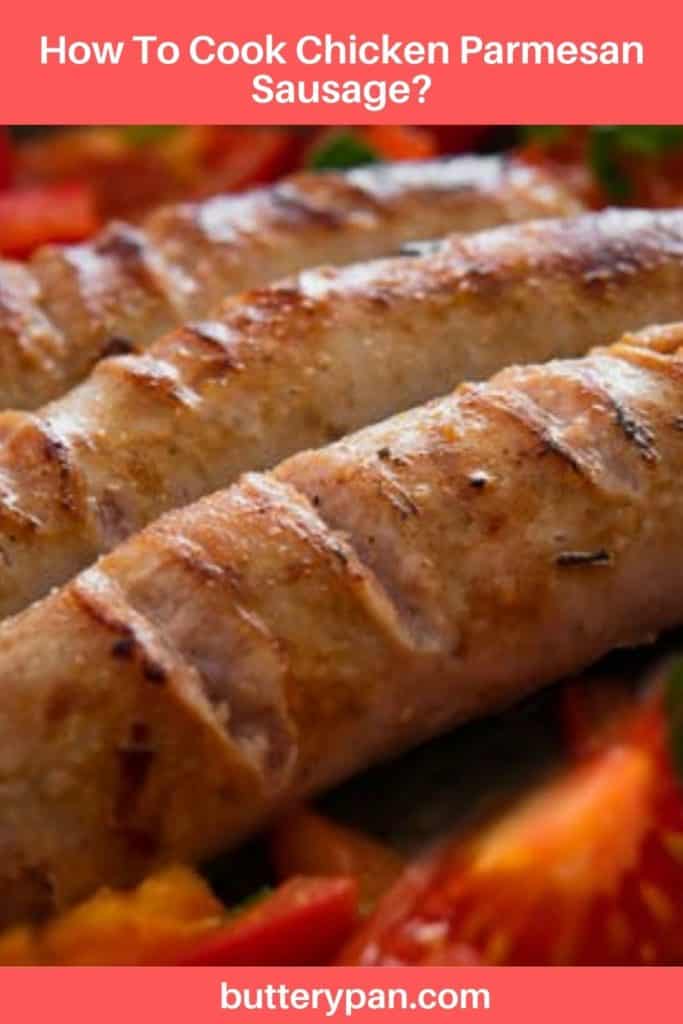 How To Cook Sausage Stuffed Chicken Parmesan?
To close off this article on a high note, I'm leaving you with one more great recipe – stuffed chicken parmesan. Although it may come off as jarring, cooking stuffed parmesan chicken is a breeze once you get the hang of it. After all, you know that expression – there's no time like the present!
Preheat 2 tablespoons of olive oil in a medium-sized skillet over medium heat.
Season both sides of the chicken breasts with salt and pepper, garlic powder, and red pepper flakes.
Place slices of chicken sausage on each chicken breast and roll them up tight, using toothpicks to secure that they don't open. If you'd like, hot Italian sausage works for this recipe as well.
Cook the stuffed chicken seam side down for 5 minutes.
After 5 minutes, you'll want to reduce the heat to medium-low and add 2 to 3 cups of water.
Seal the pan with a lid and cook for 8 minutes or simply until the water evaporates.
Final touch – add marinara sauce and mozzarella cheese into the skillet and broil until the cheese begins to melt.
Lastly and as always – serve hot and enjoy!
Summary
As you've reached the end of this article, there's not much more to show you – you officially know how to cook chicken parmesan sausage! Just preheat the oven to 450 degrees F and add seasoned chicken sausages with some parmesan and mozzarella cheese to cook for 15 to 20 minutes.
Just don't forget to whip up some simple and delicious sides while the chicken is cooking!