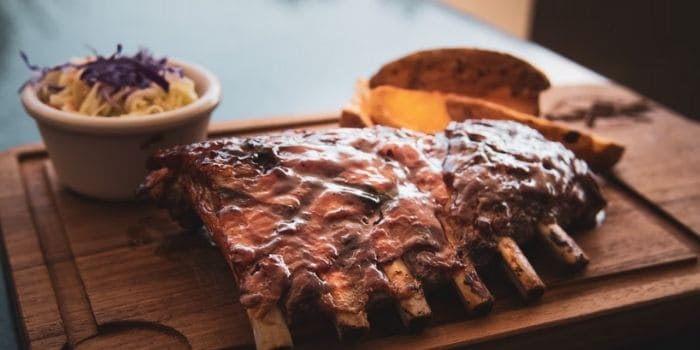 Wondering how to cook Costco ribs? It is fairly simple, seasoned them and put them under foil on a baking tray in the oven at 350F for 2 hours. For more details read the post below!
Costco ribs are a pork main course! They are succulent and tasty and can be delicious whether you decide to roast them in the oven, grill them on the bbq or cook them in an instant pot.
Keep on reading, learn what are the things you should keep in mind when preparing these baby back ribs.
How To Cook Costco Ribs?
The best way to cook them is in the oven. You can cook the whole rack of ribs, or cut them into smaller pieces and speed up the cooking process. But you can also grill them, put them into instapot, and many other ways – read below for more tips!
But let's start with a simple question: are Costco-cooked ribs good? Costco baby back ribs are a tasty and flavourful meat recipe that makes everyone happy, ideal for a dinner party or a Sunday lunch.
There are many ways you can cook these amazing ribs and we are going to give you some tips for each cooking method and seasoning.
Keep in mind that a pack weighs around 4 pounds, with bones, so about ten pounds should serve 6 to 7 people. This is also a decent amount of meat if you're planning a rich meal with side dishes and entrées.
However you decide to prepare these back ribs, they will be rich in flavor and amazingly tender: just remember to cover your extra meaty ribs in the sauce!
Here is a quick way to cook the ribs and below are other tips that will help you take it to perfection!
How do you bake Costco ribs in the oven?
So you decided to bake ribs? Great, let's see how to cook Costco ribs in the oven.
First of all, before starting cooking pork ribs, or St Louis ribs, you should preheat oven to 275-300 degrees.
Once the oven has reached the desired temperature, transfer ribs into a pan, covered with a foil lined baking sheet.
Put your pork ribs bone side down on a baking sheet, place in the center rack, and bake for 2-2.30 hours. You can also wrap them in aluminum foil to lock all the juice and flavor!
Check the internal temp and as soon as you get 165° your pork ribs are ready to be served and seasoned dipped in the sauce or just put between two loafs of bread with the juiced on top!
How do you cook Costco ribs on the grill?
Baby back ribs can be prepared on your grill and make a great main course for your backyard party. So how do you cook Costco ribs on the grill?
When getting your typical three-pack of spare ribs, choose the one with little fat, a great deep, red color, and lots of meat all around the bones. Season the bone side of the meat with the same seasoning you would use for St Louis ribs, like a dry rub, for succulent and delicious ribs.
Preheat the grill at 300°, then place the ribs on the rack. Your cooked ribs should be ready in about 1 hour or as soon as the meat begins to pull off the bone.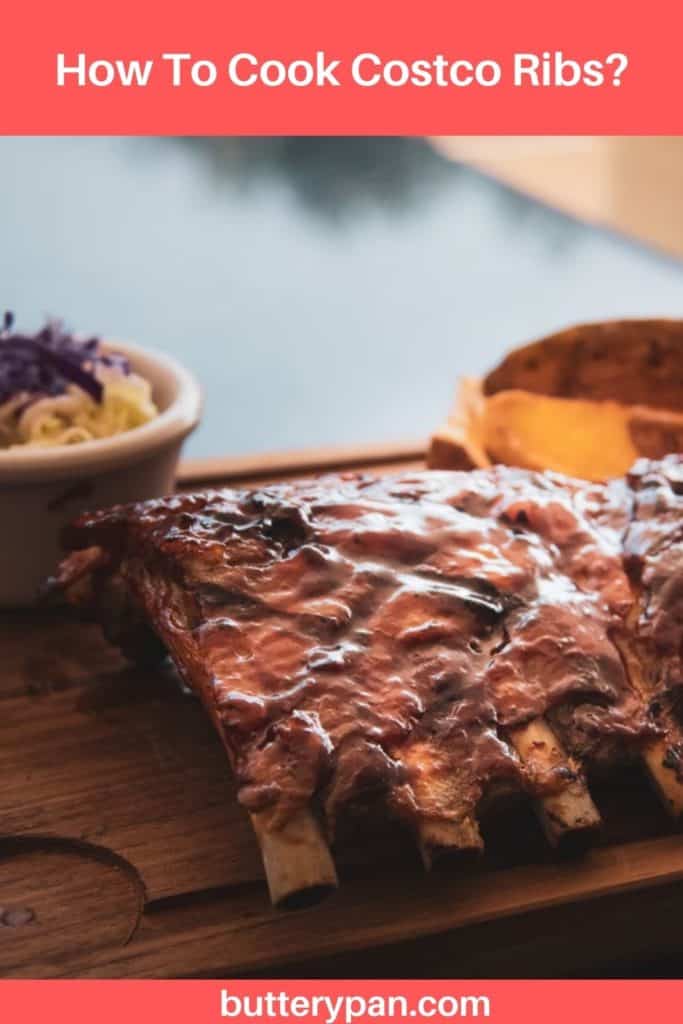 How do you cook Costco ribs on the bbq?
If you'd rather cook your ribs on the bbq, we've got some tips for you on how to cook Costco ribs on charcoal and get those flavorful ribs you're craving.
Get your rack of spare ribs and start coating them with your favorite rib rub (Flavor Connections Rib Rub is an amazing rub with no artificial colors!).
Then wrap your ribs in aluminum foil and start cooking them on a charcoal grill over medium heat for about 1 hour.
Unwrap your ribs, season with sauce, and continue cooking on the grill, turning the ribs onto the meat side a few times over 10 minutes.
Your juicy, tender, and flavorful ribs are cooked and ready to be served!
How do you cook ribs in Instant Pot?
Instant Pot can be a great ally in your kitchen when you need your ribs to be ready in half time and full of flavor.
Before you start cooking your meat, pour a dry rub generously on your uncooked ribs to give them a full flavor.
Put water, apple vinegar, and all of your meat in the pot and start cooking.
Your rack of baby back ribs will cook in no more than 25 minutes: remove ribs from the instant pot and season them with your favorite barbecue sauce.
How long do Costco cooked ribs take to be ready?
To get your meat to pull off the bone and get extra tender the cooking time may vary.
In the oven, you will get tender ribs that fall off the bone in a couple of hours.
On the grill and on bbq you will get one rack of perfectly cooked ribs in about an hour.
If you use an instant pot your back ribs will be ready in about 30 minutes, which is almost half the time compared to the other cooking methods.
How do you cook prepackaged ribs?
Prepackaged ribs can really be a lifesaver when you have hungry guests or just want to prepare a delicious meal, but you don't have much time on your hands.
Whether you decide to get beef or pork ribs, they are usually pre-seasoned and can be cooked in different ways. once you get them out of their plastic wrap you just need to reheat them and serve them with a tasty side dish.
So, how do you cook prepackaged ribs?
Remove the ribs from their package, then wrap them in foil and reheat for 30 minutes, or at least until the back ribs reach an internal temperature of 165°F.
How do you cook frozen Costco pork ribs?
Now we have seen how to cook Costco ribs but what about frozen meat?
If you've decided to refrigerate overnight the two racks of ribs you purchased, you should know that in order to make them delicious, the best thing to do is thaw them out of the freezer the night before cooking them and put them in the fridge. Still, if you find yourself with a sudden guest for dinner, you could just take me out of the freezer and toss them in the oven.
Frozen ribs will cook a bit slower in the oven, so to be sure they're cooked evenly, roast them at least for four hours at 190°F. Once your back ribs are juicy and tender you can coat them with a slightly sweet seasoning and serve them.
How do you remove the membrane from Costco ribs?
When you buy ribs at Costco, they usually come with their membrane removed, so you probably don't need to worry about that.
In case you should need to remove it: place your ribs on a cutting board and slide a knife in between the bones and the membrane. Tear the membrane off from the rack while gripping the ribs with some paper towels.
Summary
Now you know how to cook Costco ribs! Preheat the oven to 350F, season the ribs a bit, put them on a baking tray under aluminum foil for 2 hours and you are done or cut them into smaller pieces and you can eat as fast as in 30 minutes!