How To Cook Garlic Bread in Foil Bag?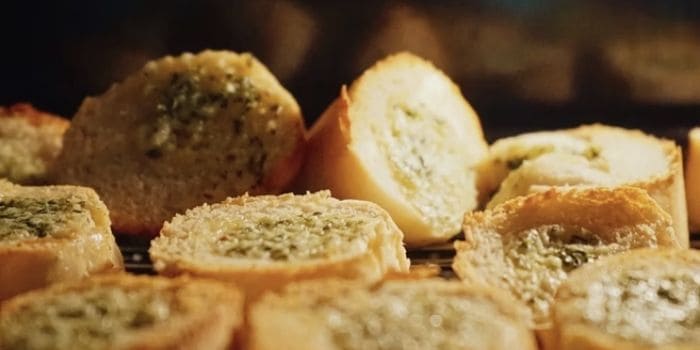 Wondering how to cook garlic bread in a foil bag? It's pretty simple, preheat your oven and put the great in the foil bag inside at 350F for 10-15 minutes. For more details, read below!
Do you like garlic bread? Well, who doesn't love that garlic taste combined with butter and maybe some cheese? But, do you know how to cook garlic bread in foil bag? If the answer is no, then this article is right for you!
In this article, you will read got to bake frozen garlic bread and achieve that crispy crust, or how to simply reheat garlic bread. Maybe you want to reheat a homemade version of fresh garlic bread that you made just a few hours ago? We've got you covered!
How To Cook Garlic Bread In Foil Bag?
Preheat your oven to 350F, put your garlic bread in foil bag on the rack or a baking tray. Bake it for 15 minutes and that is it. Be careful when taking it out of the bag as it will be hot with captured steam inside.
If you want to take your garlic bread to a whole new level, here is a video with a couple of tips:
How Long To Cook Garlic Bread In Foil Bag?
Cook it for 15 minutes at 350F.
Do You Keep The Garlic Bread In The Bag?
If you bought frozen garlic bread in the store for the first time, you probably wonder how to bake that bread in the oven. Do you need a baking sheet, aluminum foil, or do you leave it in the bag?
You can keep the garlic bread in the bag while you bake it in the conventional oven (or a toaster oven) at 1700C or 3500F for 15 minutes. However, if you want your garlic bread to be crispy, heat bread without a bag or foil. If you are heating it in the microwave, get it out of aluminum foil.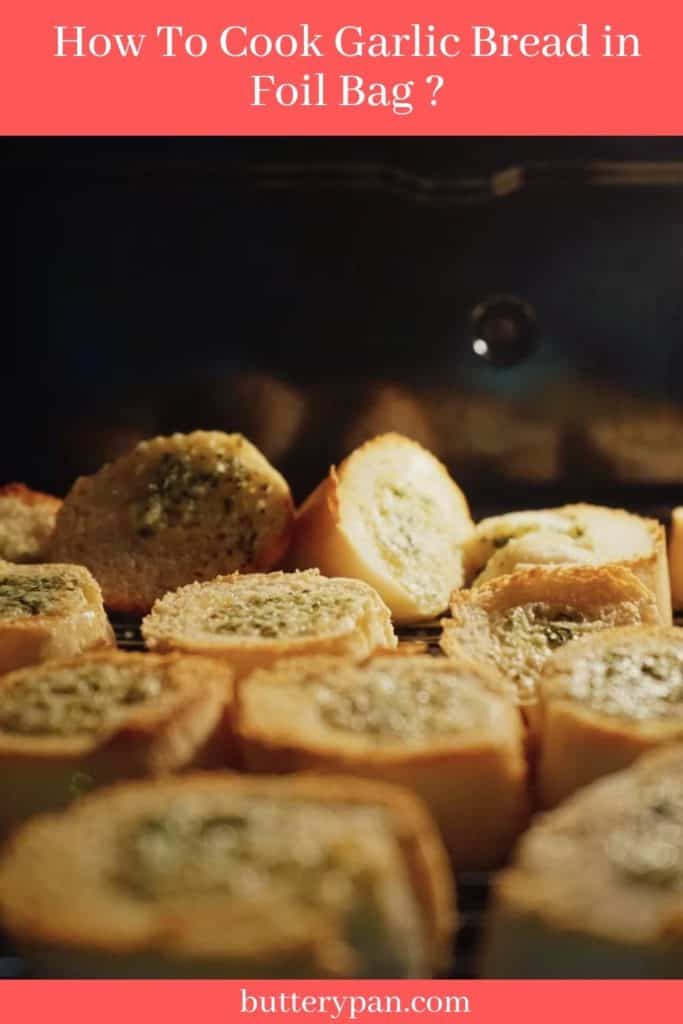 How Do You Heat Pre-Made Garlic Bread?
You can also heat pre-made garlic bread without an oven. Take that garlic bread out of the foil, put it in a microwave at low heat for about a minute or two. Take the baked loaf out of the microwave and serve.
You can also heat your garlic bread in the pan. Wrap the garlic bread in the foil and place it on a preheated pan with butter side up. Heat it for 5 minutes, then get it out of the pan, remove foil, and serve your garlic bread hot.
How Long Do I Cook Garlic Bread From The Store?
The minimum baking time for store-bought garlic bread is 10 minutes, but you can prolong that time for about five minutes until it becomes golden brown just the way you like it.
If you are in a hurry, wrap each slice separately as individual servings, and then place frozen bread slices in a preheated oven. This way, they will heat much faster.
How Do You Heat Up French Bread In Foil?
Heat french bread from yesterday with this smart trick: If you have some stale bread that you don't want to throw away, there is a way to make it fresh again.
Fill a spray bottle with water, sprinkle the whole loaf with water in several spots, and then wrap it in a piece of aluminum foil. Place bread in a hot oven to heat up. Baking time: 10 minutes.
Summary
How to cook garlic bread in foil bag? The best way is to put it in the preheated oven at 350F for 15 minutes.
This is no longer an unanswered question for you, as you know now that you can cook frozen garlic bread in the oven, microwave, and you can even toast it!
Also, you can heat garlic bread using a pan, and you can even choose whether you want a crispy or soft crust. And how do you bake your garlic bread? Share your recipe below!