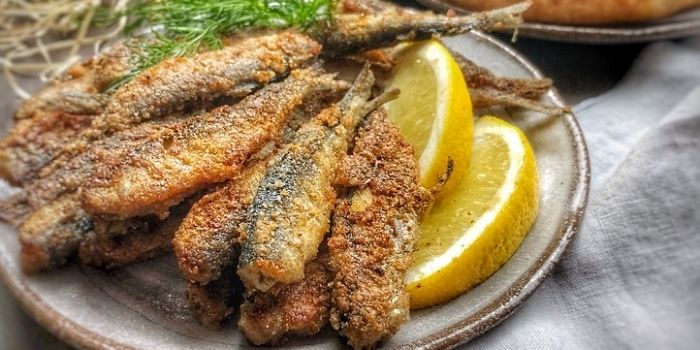 Do you know how to cook grunion? You can grill them for 2-3 minutes on each side, fry them in a pan, or prepare them as grunion tacos. For more details and grunion facts, keep reading this text!
For a start, California grunion is a species of small fish that lives along the Northern and Southern coast of California. Grunion is tasty and full of healthy nutrients. It is quite easy to catch grunion fish, which makes grunion recipes quite popular, especially in Southern California.
How To Cook Grunion?
If you don't know how to cook grunion, there are several ways to cook grunion fish. The first way would be to fry grunions in a pan or skillet:
Grease the pan with olive oil and put it on a stove preheated to medium heat.
When the oil heats, place the grunion in the pan and fry them on one side for 2-3 minutes.
Flip the grunions and fry them for another 2-3 minutes.
After they've been fried, lay grunions on paper towels.
Serve them with lemon juice, garlic, parsley, and fish sauce.
You can also grill grunions for short time. Grill it on each side for 2-3 minutes and they will be done. Another way to cook grunion is to make grunion tacos:
Cut the grunion meat into fillets and dress them in oil.
Set them in an oven dish.
Cover them in chili sauce and bake at 300 degrees F for 10-15 minutes.
Best Way To Cook Grunion?
One of the best ways to cook grunion is to grill them on an open, hot fire:
Dress the fish in the oil and put them over a high fire
Cook the for 2-3 minutes on each side until they are brown and crispy
Pour some lemon juice and enjoy the smokey taste!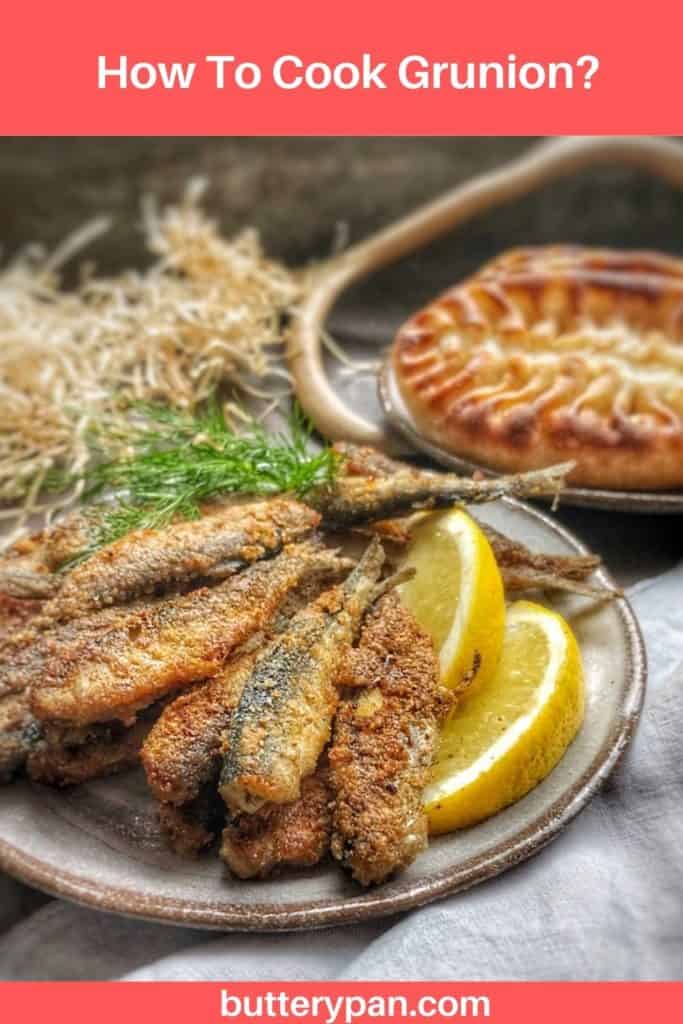 Are Grunion Good To Eat?
Are grunion fish good to eat? They are good to eat as they are low-fat and low-calorie, containing omega-3 fatty acids, which are great for your cardiovascular system.
Does grunion taste good? When prepared following the instructions from above, grunion will be golden-brown, crispy, and full of delicious taste.
Are Grunion The Same As Smelt?
Although they have a similar delicate flavor, and it's hard to distinguish them after just one taste, grunion is not the same as smelt. Grunion is a species of silvery fish found along the vast California beaches, while smelt populates Atlantic and Pacific oceans and lakes in Northern America.
Is A Grunion A Sardine?
Grunion isn't the same as a sardine, but there is a subspecies of grunions called Leuresthes Sardina, or golf grunion. Most adult fish lay eggs in the sand, and while doing so, they often get confused for sardines.
Summary
Now that you came to the end of this article, you know how to cook grunion. Simply grill or fry it for 2-3 minutes on each side, or bake it in the oven for 10-15 minutes. Do you have your favorite grunion recipe? How do you cook grunion fish? Write in the comments!