How To Cook Malanga Cuban Style?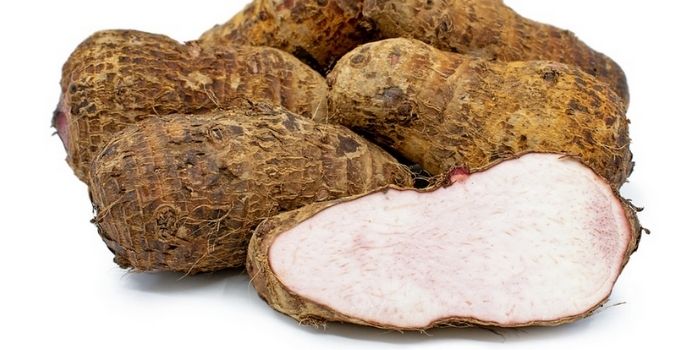 How do you cook malanga Cuban style? Typically malanga is boiled to cook it. Add malanga to a large pot with cold water and salt, then simmer it over medium heat. You will cook it for 1-1.5 hours. Cook until it is soft enough to pierce with a fork. Many different recipes can be made with malanga.
For more tips, read my post below!
What Is Malanga In Cuba?
Malanga is similar to Taro root, sometimes known as malanga root. It is very close to what we know as a potato, as it is also a root vegetable. It's brown, hairy and has a white inside. It is typically served in stews, soups, mashed, or fried. It is popular in Puerto Rican and Cuban cuisine.
How Is Malanga Cooked?
Add malanga to a large pot of cold salted water.
Boil it for 1-1.5 hours or until tender.
You can drain out the water and then continue with how you want to prepare it after that.
Depending on what recipe you are using to make this malanga, you will have to prepare it differently. You will always start with these basic steps to prepare the malanga, but what you do next depends on the recipe. Malanga can be mashed, fried, and made into patties, boiled, or made into soup. It can be served as a main course or as a side dish.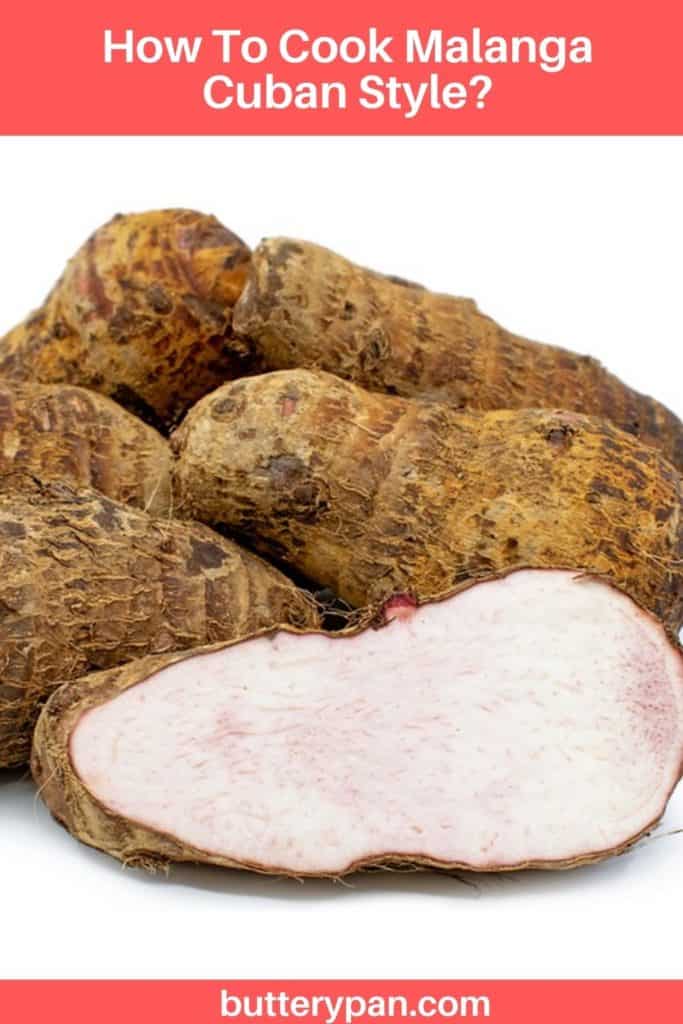 How Do You Make Malanga Puerto Rican Style?
The Puerto Rican style malanga is called Pure De Malanga, which is a malanga puree dish or mashed malanga. Another popular dish made with malanga is frituras de malanga or malanga fritters.
Pure De Malanga Recipe
This malanga puree is a typical Puerto Rican dish that can be served as a baby puree or a side dish. It is very similar to the taste and smooth consistency of mashed potatoes.
Ingredients :
1.5lbs Malanga
1/2 cup Milk
3/4tsp salt
1tbs butter
Directions:
Peel the malanga and cut them into small 2 inch slices.
Place the peeled and cut malanga in a pot with cold water.
Put it on high heat and bring it to a boil.
Cook until it is tender when poking it with a fork.
Drain the malanga and add it back into the saucepan.
Turn off the heat and add in the warm milk a little bit at a time.
Mash malanga. You can mash it with a potato masher until smooth.
Add butter and salt. Serve immediately.
Malanga De Frituras Recipe
Ingredients:
1lb Malanga
1 Egg
1 tablespoon parsley
1 clove of garlic
1tsp salt
3 cups of oil for frying
Instructions:
Start by peeling your malanga and then shredding it with a box grater
Grate or chop up the garlic in fine slices/pieces. Chop up the parsley as well.
Add the egg, garlic, parsley, and salt to a bowl.
Add the egg mixture to the grated malanga and stir it with a fork.
Put it in the fridge, covered, for 15-20 minutes until cold.
Heat the oil on the stove in a pan.
Place balls of the fritter mixture into the hot oil and fry them for about 2-3 minutes.
Fry them until they are brown and crispy.
Top with olive oil or butter, or dip into a sauce.
What Do You Eat Malanga With?
Depending on how you make malanga, it can be eaten with many different sides. Here are a few different variations of malanga that you can make:
Crema De Malanga (Soup)
Pure De Malanga (Mashed Malanga)
Frituras De Malanga (Malanga Fritters)
Malanga Stew
Depending on which recipe you choose, it is how you will eat malanga and with what. Malanga can be served as a side dish, stew, soup mash, or fritters.
Summary
Now you know how to cook malanga Cuban style. Boil it for 1-1.5 hours until you can pierce it with a fork, after that, drain it, peel it and mash with a fork! That is it!