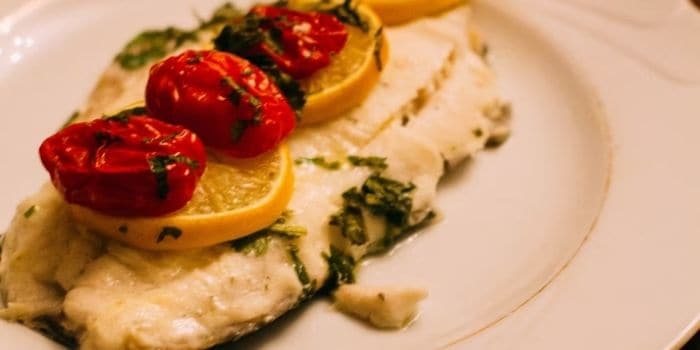 How to cook mullet? Mullet is known all over the world, especially in Florida and in the southern regions of the United States, for its tasty flesh and nutty flavor, and it is a popular dish in many different cuisines.
To make pan-fried mullets, simply heat two tablespoons of cooking oil in a pan while seasoning the fillets with salt, pepper, and fresh lemon juice. Then dredge each fillet in flour and add to the pan for searing. Fry on each side for about 3-4 minutes or until the meat gets flaky, then serve with lemon wedges!
Want to know more of my favorite recipes for this exquisite fish? Keep on reading!
How to cook mullet?
There are many ways to cook mullet. Frying is my personal favorite and probably the most simple one. Other recipes are also great to try, check them out!
Here is a great guide to cooking any type of fish, including mullet. You can even do it without the sauce at the end and it still will taste awesome!
How do you bake mullet in the oven?
One of the latest recipes I've discovered is baked mullet fillet with lemon and herbs: an awesomely scented recipe you must try! Here's how you do it:
1. Preheat your oven at 350°F
2. Mix all your scented herbs in one bowl: parsley, thyme, basil, sage, rosemary
3. Season both sides of your mullet fillets with salt and pepper
4. Grease a baking sheet with butter and place the fillets onto it. Top the fillets with a drizzle of olive oil and lemon juice. Then add the chopped herbs, thinly cut onion, diced red pepper, and place some lemon slices on top of each mullet fillet.
5. Drizzle with white wine and cook for 25-30 minutes. Once the mullet is tender, remove it from the oven and sprinkle some fresh herbs and lemon juice before serving.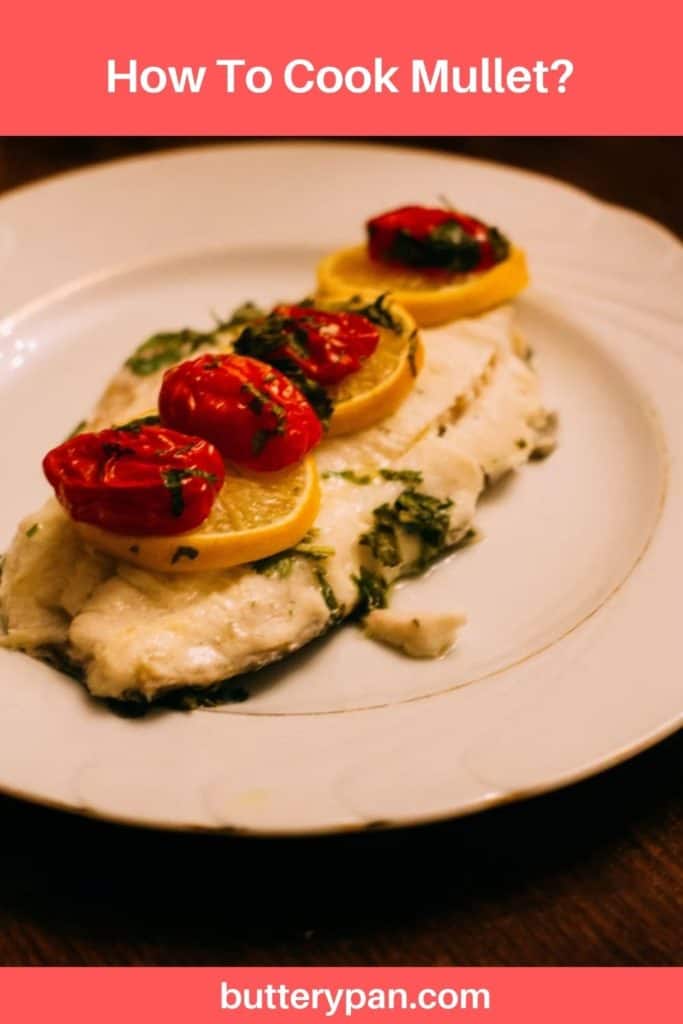 How do you cook mullet on the grill?
Spring and summer call for outdoor kitchens and garden parties. Mullet is a great ingredient for your fish barbecues! There are many various recipes you can try to prepare your mullet, and this is one of the most popular in the southern areas, especially in Florida, where mullet is widely consumed. Let's do this!
1. Get your mullet cleaned, gutted, and scaled (let the fishmonger do it for you if you're not an expert)
2. Season the fish with salt and pepper
3. In a small pan, melt the butter and chopped parsley to create a sauce
3. Heat the grill to medium heat and place your mullet on the rack. After having brushed them with the seasoned butter
4. Cook for 2-3 minutes on each side, depending on the size of the fish, then serve immediately.
How do you fry mullet?
Fresh red mullet can be fried for a deliciously crispy meal that everybody will love. This is one of my beloved recipes, very popular in the southern regions of the United States, especially Florida: such an easy dish and ready in only a few minutes! Here's how you do it:
1. Rinse your fresh red mullet with cooled water and dry them with paper towels
2. Marinate the fillets with salt, pepper, parsley, and fresh lemon juice.
3. Heat a large skillet or pan and grease with butter.
4. Ina bowl or a shallow dish, pour as much flour to coat the mullet and dredge both sides of your fillets in flour.
5. Carefully add the red mullet to the pan when the butter is bubbling and cook for 4-5 minutes, or until the fish flakes easily. Serve your fried fish with a glass of white wine!
How do you bake mullet en papillote?
Cooking mullets en papillote is a healthy and delightful way to enjoy this fish by simply trapping the steam in packets of parchment paper. Here's one of my favorite recipes:
1. Wrap the mullets in parchment paper with a drizzle of fresh lemon juice, salt, and pepper.
2. Seal the paper and place the packet in the oven, on a baking sheet or roasting pan
3. Bake at 400° F for about 10 to 15 minutes
4. Once the flesh is opaque and flaky and the internal temperature reaches 145°F, your mullets are ready to eat.
Is mullet a good fish to eat?
When buying fish, keep in mind that red mullets can be found fresh along the south Atlantic Coast, especially the Gulf Coast of Florida. Even if mullet has been considered a baitfish for a long time, red mullet is not only delicious, but it is also really good for you!
Mullets are usually found worldwide, and mullet is an oily fish – rich in Omega 3 fatty acids and amino acids, which make it a healthy choice for your diet.
What does mullet taste like?
Red mullet is an amazing fish, great to cook whole with fresh herbs and spices. Red mullet has a nutty taste, a strong and rich flavor that is enhanced when you decide to smoke it.
Having a distinct taste, to obtain a milder flavor, try skinning mullet fillets before cooking them.
How long do mullets take to cook?
When cooking mullets, there's a simple rule you should follow to know how long it will take to cook them: consider for every inch of thickness around 10 minutes of cooking time at 400-450° F.
How do you make a fish mullet?
Mullet is a flavorful fish, thanks to its high-fat content, and it suits many different seasonal recipes. For a super-rich meal, you can bake mullet whole with your favorite local ingredients in the oven. You can roast it with fresh herbs and garlic cloves on the stove or barbecue for a smoky flavor.
How do you cook red mullet fillets?
Red mullet is a very versatile fish, very popular in the southern regions of the United States, especially in Florida, and its fillets are juicy and savory.
You can make many recipes by filleting your fresh fish with a sharp knife or getting it prepared by your fishmonger. Fry your red mullet fillets' skin down in a skillet at medium heat with a drizzle of vegetable oil until the skin gets crispy or make it en papillote, which means baked in the oven wrapped in sheets of parchment paper.
For food safety, always use a meat thermometer to check its internal temperature: it should read 145°F for the red mullet to be done.
Summary
Now you know how to cook millet. Fry each fillet in a pan after drenching it in a bit of flour, and you will have tasty and crispy mullets!