How To Cook Nopales With Meat?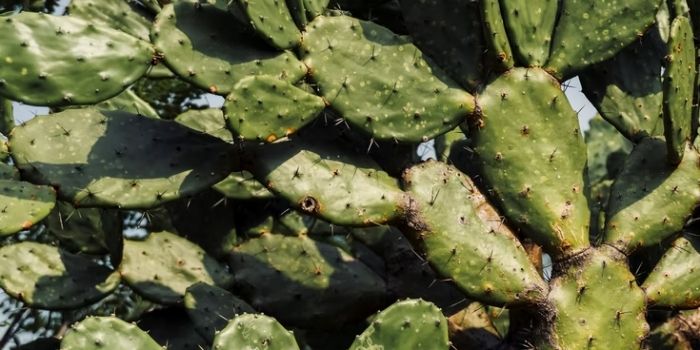 Wondering how to cook nopales with meat? Simple, you should clean it cut it, and boil it for around 15 minutes. Then it can be eaten with pretty much anything.
How To Cook Nopales With Meat?
You can cook nopales with any type of meat. To cook nopales, you should clean the cactus paddles and cut or dice them up. Cook them in boiling water until they are tender. You can serve them with any type of meat, but it is mainly served with some sort of beef.
Nopales Recipe
Ingredients :
Instructions:
Start by scraping off and cleaning the cactus paddles. Be sure to get rid of any bumps or spikes on the cactus paddles.
Rinse them off to remove excess dirt.
Dice it or cut it into thin strips.
Add water and salt to a pot and bring it to a boil.
Cook for 10 minutes on medium heat.
Drain the water out and rinse the nopales again to take any sliminess off.
Serve with rice, corn tortillas, or any type of meat. It can also be used as a side dish.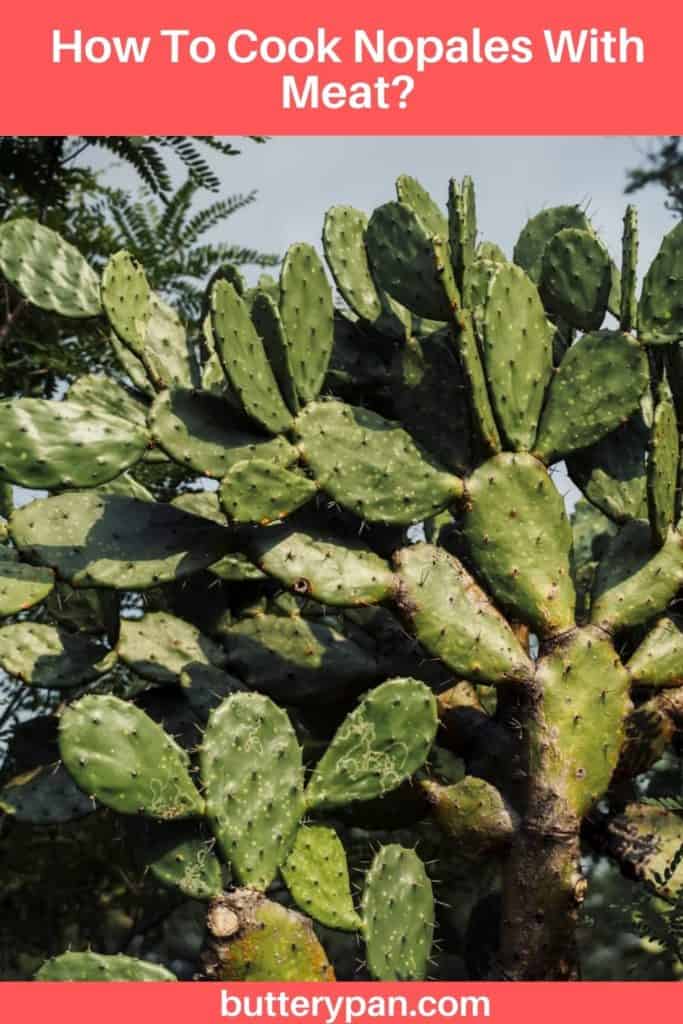 Nopales Con Bistek Recipe
Ingredients :
2lbs stewed beef
1 beef bouillon cube
Nopales
1 Minced white onion
3 minced garlic cloves
1 bay leaf
1tsp chile de Arbol powder
1 pinch oregano
1 can tomato paste or tomato sauce
2tsps oil
2tbs corn starch
Instructions:
Chop stewed beef into smaller cube-shaped pieces
Place stewed beef, beef bouillon cube bay leaf, and water in a pan. (Make sure there is enough water in the pot, with water covering meat).
Boil meat until tender, about 1-1.5 hours
Saute garlic and onion in oil
After the meat is done, add onion, garlic, chile powder, oregano, nopales, and tomato paste to the meat and water.
Mix cornstarch and 1/4 cup of water and slowly add it to the meat mixture while stirring. This will cause it to thicken.
Great with white rice!
How Do You Make Nopales Not Slimy?
You can make nopales not slimy by rinsing them off. You should rinse and scrub thoroughly. That's not enough for you? Well, here are a few tricks to get the slime off of your nopales.
With salt:
Put salt inside of a bowl with your nopales.
Cover it and leave it for 20-30 minutes.
Then rinse them off with water, and it should come off way easier!
Cook In salted water:
Add salt and water to a pot.
Boil the nopales in the pot for 20-30 minutes.
Drain and rinse them once they are done.
The salt helps to remove the slime from them.
Do You Rinse Nopales After Cooking?
You should rinse nopales after cooking. This will help to take the sliminess off of the nopales. You should rinse them multiple times after they are cooked.
What Is The Best Way To Eat Cactus?
There are many different ways to eat cactus. Most start with boiling it. Once you cook it, the cactus can be paired with many other foods to make meals or side dishes. A few examples of some popular dishes made with nopales are listed below.
Nopales A La Mexicana: Consist of dried peppers, dried oregano, tomatoes, and white onion.
Stewed Nopales: A stew made with nopales that consists of onion, garlic, and tomato.
Nopales Con Huevos: This is nopales with eggs, usually served scrambled.
Can You Cook Cactus And Eat It?
Yes, you can cook cactus and eat it. Cactus can be cooked in many different ways, but the most popular is boiling it and adding it to your dish. Other ways to cook cactus are sauteing it, simmering it, deep-frying it in a frying pan, or grilling it.
Summary
Not you know how to cook nopales with meat! Clean it, cut it into pieces and boil for roughly 10 minutes. It will become soft. Drain, rinse, and you can serve it with the meat of your choice!