How To Cook Pork Tenderloin In Oven Bag?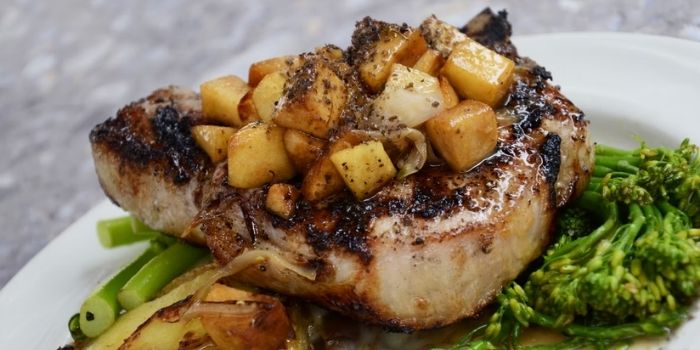 How to cook pork tenderloin in oven bag? I will tell you! Oven bag recipes are some of my favorite recipes. If you're looking for an easy roasted pork tenderloin recipe using cooking bags, follow these steps.
How To Cook Pork Tenderloin In Oven Bag?
Preheat oven to 350 degrees f.
Prepare your pork loin roast by letting it sit in marinade juices made of olive oil, broth, garlic cloves, and pan juices if you decide to sear your pork before putting it in the oven.
Season your marinated pork with a seasoning mix made of garlic powder, Italian seasoning, kosher salt, pepper, and a brown sugar mixture. Sprinkle seasoning mix evenly, so the pork tenderloins are evenly coated.
Prepare opened cooking bag so you can place your pork roast loin in a bag without trouble.
Place the pork tenderloins inside a prepared oven bag and place the bag in a large baking dish.
Close bag loosely with an oven-safe nylon tie.
Cut a few slits in the top of the oven cooking bag and place your baking dish or baking pan in the oven.
Cook pork loin roast for about 40 minutes or until a meat thermometer shows that your roasted pork tenderloin has an internal temperature of at least 150 degrees f.
Let your pork rest for a few minutes so it can sit in its juices.
Enjoy your juicy roasted pork tenderloin with your favorite side dish, or save your leftovers for later.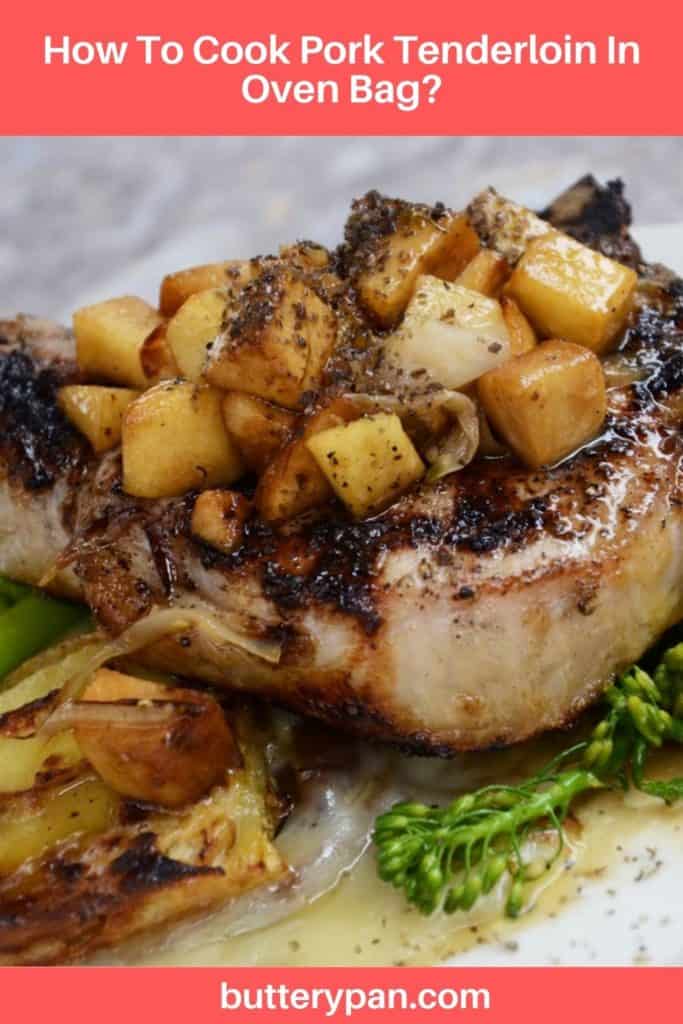 You might also be interested in:
How Do You Cook Kroger Pork Tenderloin In A Bag?
Here's an easy bag recipe for pork tenderloin that you can also use for pork ribs, pork chops, or any other brand of boneless pork roast.
To cook Kroger boneless pork loin in an oven bag, lightly flour the inside of your oven roasting bag and place pork tenderloins inside. Turn pork around a few times, so it's lightly coated in flour. Seal your bag and place it in a 9-inch baking pan. Place your pan in a preheated oven and sit back to let the oven bag roasting method of cooking work its magic.
Once your pork has reached an internal temperature of 150 f, it's ready to be removed from the bag and enjoyed.
Summary
How to cook pork tenderloin in oven bag? The easiest way to cook pork loin in a bag is to season your pork however you prefer and place it in an open oven bag. Then just cut a few slits in the bag and cook it for around 30 minutes or until the pork has an internal temperature of 150 f.