How To Cook Pork Tenderloin In Oven With Vegetables?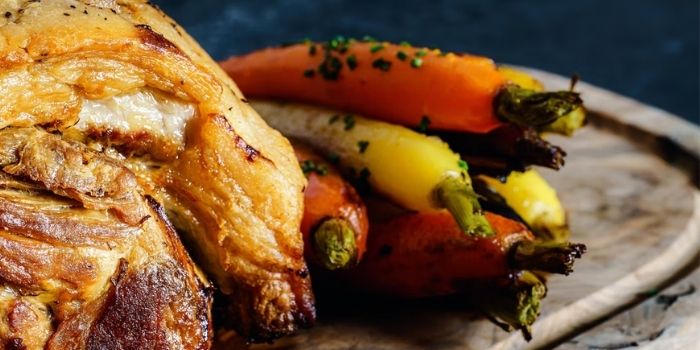 Need to know the best ways how to cook pork tenderloin in oven with vegetables? I got you covered again! Roasted pork tenderloin dishes are great recipes to make when there's cold weather. They're also an easy meal that doesn't take much to make.
How To Cook Pork Tenderloin In Oven With Vegetables?
All you have to do is dry your boneless pork loin roast with some paper towels and season it with your favorite marinade. We recommend that you combine olive oil, fresh rosemary and other fresh herbs, minced garlic, garlic powder, balsamic vinegar, onion, salt, and pepper in a small bowl so all the flavors can combine into a delicious blend.
Then in a pan, sear your tenderloin so it can start to cook before you put it in the oven. While you're doing this, you can preheat the oven.
You can use one pan for all these steps, but make sure it's oven-safe. Otherwise, move your pork roast into an oven-safe baking sheet, roasting pan, or baking dish.
Then place your singular or multiple pork tenderloins in the oven at 400 and cook for about 35 minutes until a meat thermometer shows that your roasted pork loin's internal temperature is at least 145 degrees F.
Separately, on one sheet pan, place your roasted vegetables while they're still raw. You can use any vegetable you want for this step.
Cook in the oven until your vegetables are tender while you let your roast finish cooking. The cook time for this step should be around 15 minutes.
Once done, let your pork rest for a few minutes before slicing into it. Place your vegetables around the pork so they can absorb the flavor of the accumulated juices from the roasting pan.
You can enjoy this easy recipe right away as the main course cuisine of your meal with healthy nutrition information, or you can cover your leftovers with aluminum foil and store them in the fridge for a few days.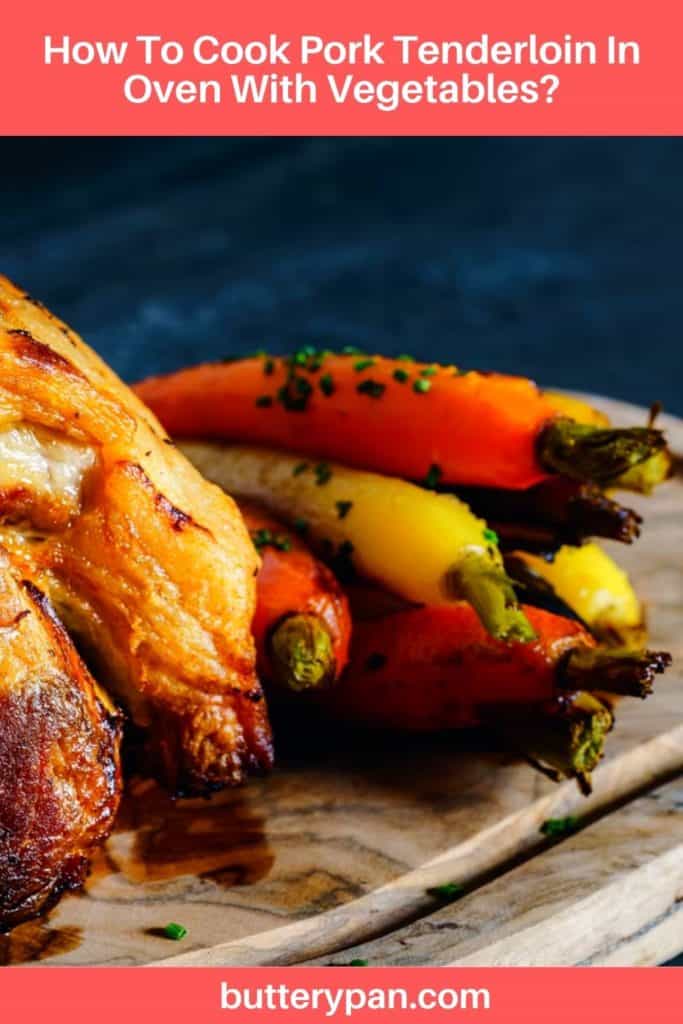 You might also be interested in:
What Veggies Go Well With Pork?
Many vegetables go well with pork. However, some examples of vegetables you can include in your pork recipes are carrots, pepper, Yukon gold potatoes, and Brussel sprouts.
If you decide to add potatoes to your roast pork tenderloin recipe like you would any other pork recipes you make, make sure you season them with black pepper and salt for extra flavor.
Should I Cover Pork With Foil When Cooking?
If you're looking for some helpful tips when it comes to cooking pork tenderloins in the oven, you've come to the right place.
You don't have to cover pork to cook this meat in the oven, but it does help you make sure your delicious roasted pork tenderloin stays juicy.
Summary
Now you know how to cook pork tenderloin in the oven with vegetables! This article has shown that the best way to make pork tenderloin and vegetables like brussels sprouts in the oven is to roast your pork loin first, and in a separate sheet roast, your vegetables before you serve everything together.