What is a bistro? Menu, History, and Explanation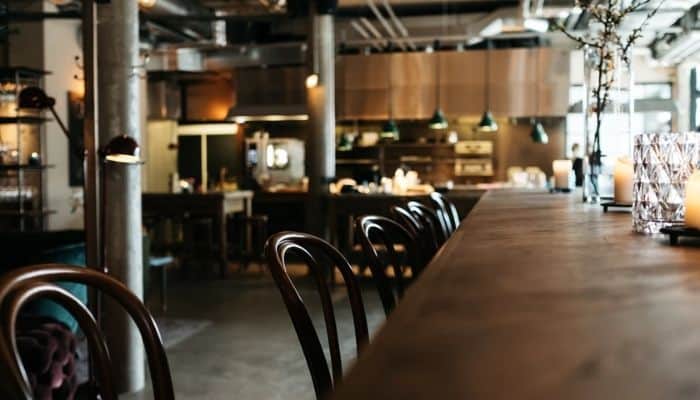 Ever wondered what is a bistro? What is the difference between a bistro and a restaurant? In this post, we will uncover all that and more!
What is a bistro?
A bistro is typically what many people think of when they hear the word "bistro." It's a French restaurant with an intimate atmosphere, great wine selection, and (usually) reasonably priced food.
A bistro can be found in any major city across the world – no matter what country you're in, there is likely to be at least one within walking distance.
Bistros are often small restaurants that only serve dinner; they also offer table service for customers who want to order more than just what's on the menu.
The ambiance of a bistro is usually very relaxed – it doesn't have loud music or flashy decor like some other types of restaurants might have.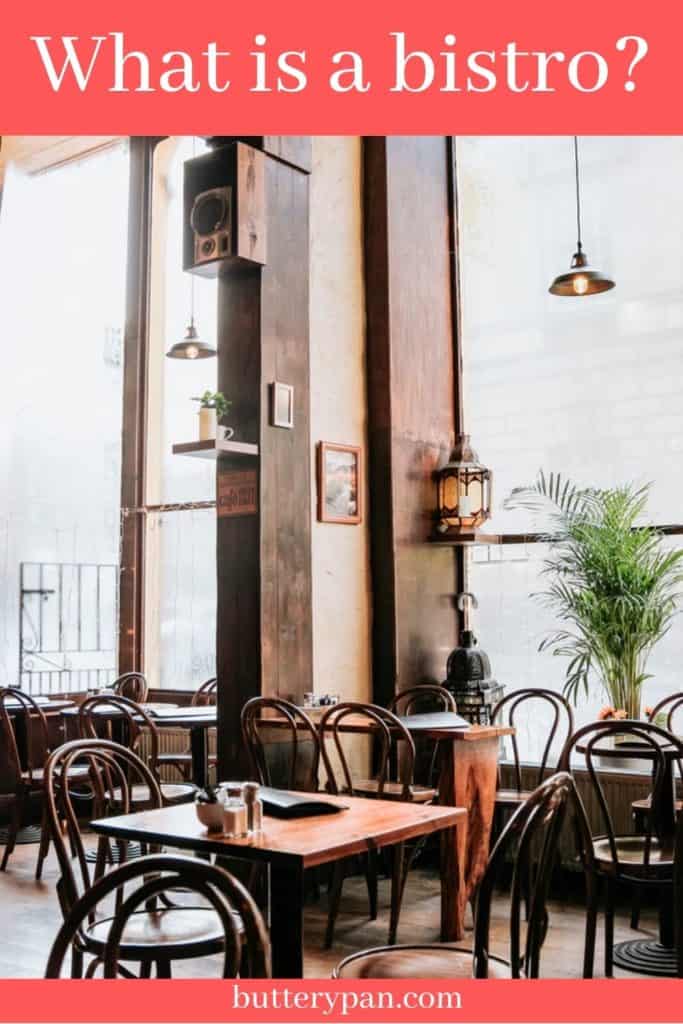 History of Bistro:
The bistro is a very old type of restaurant that originated in France. The first bistros began popping up around late 1884 and were usually frequented by locals rather than tourists.
Most of what they served was traditional French food, such as meat dishes with potatoes on the side and wine for sale at reasonable prices to the locals.
Also the bistro was one of the first restaurants to serve what we now consider classic French dishes like steak frites and escargot.
Origin of word Bistro
Russian origin of the word bistro comes from the word bistra which means "quickly", so it was likely named because the food at these restaurants was meant to be eaten quickly.
The alleged origin of such a name comes from Russian troops who were going through Paris after the Napoleonic wars.
Cossacks would stop in what was then a working-class Parisian neighborhood and eat at what were basically the local pubs.
They would order quickly since they didn't speak French, so when they came in they were saying "bistro" as they wanted to be served quickly.
But there is another theory, saying that bistro comes from the french word bistraud. There are some other considerations when it comes to the origin of the bistro word.
What is a bistro restaurant?
A bistro is what some people call a casual dining establishment and they are most popular during lunch hours and around dinnertime where locals can come in for drinks or an entire meal.
What makes bistro a bistro?
A bistro is what you call a restaurant that's primarily influenced by French food.
It has many dishes, including pastries and desserts which also come from France as well as what are called bistro classics – meat or fish with potatoes, vegetables, salad or fries depending on what country it comes from.
Some of the most prominent features of a bistro are the zinc bar, the wall mirror which is what gives it that French rustic look and feel.
The bistro space tends to be a lot more casual and what you would expect from a cafe. Also, bistros are usually quite small which is what gives them that intimate feel.
Another important factor of what makes a bistro is the fact that it's generally not too expensive, most dishes are between ten and twenty dollars which can be anything from fish to vegetables or meat depending on what you order.
Menus are written on small chalkboards what makes them easy to change depending on what they have.
The voice of food in bistros tends tobe
Bistros are usually not too big either which often means that you will need a reservation before going there especially around dinner time. Another important thing is the fact that most bistro food is cooked in front of your eyes, so freshness and quality is assured!
What is a bistro table?
Bistro table usually refers to a heightened counter at which people sit. If it would be in relation to normal tables, it would mean they are smaller ones of the light build.
What is a bistro chair?
Bistro chairs will often be lighter than normal restaurant chairs but still quite comfortable.
What is a bistro-style menu?
Bistro style menu means a menu that is a bit smaller and with fewer choices. Do not expect leather-bound books. Bistros cook from daily fresh ingredients (or at least they should) and the chef decides on the menu daily. So the menu would be different every single day.
What type of food can you expect in bistro?
It has what is called bistro classics – meat or fish with potatoes, vegetables, salad, or fries depending on what country it comes from. But each country will have its own variety of meals on the menu.
Usually, the bistro will serve the basic food made from just a few ingredients. But in many cases, such food is what the bistro is famous for and in many cases is better than what anyone can cook at home and what is what makes the bistro so special.
A good bistro will also have what they call a house wine or local wines which you can order by the glass, half a liter, or full-liter bottle depending on what type of meal you are planning to share with your friends.
What is the difference between a cafe and a bistro?
The main difference between a cafe and a bistro is in what is served in what you eat.
The cafe will serve food that can be eaten quickly while standing or walking around, sometimes even with your hands like sandwiches and chips (French fries).
The bistro on the other hand serves what could be considered real sit-down meals where people come to enjoy what they order for their meal.
Also, the actual menu choice will differ. In the cafe, you may have a croissant, muffin, and maybe a sandwich.
Bistro will serve an actual meal that is closer to home-cooked, so not just pastry of reheated stuff.
What is a difference between restaurant and a bistro?
The difference between a restaurant and a bistro is what the food is like, what they offer on their menu, what kind of atmosphere it has.
A restaurant can be considered more formal than a bistro.
Bistros are usually small restaurants in comparison to some other places where you can get your meal at and there will probably only ever be one item on each part of the
What is an American bistro?
American bistro is a type of restaurant that is based on the idea of what a traditional French bistro looks like. They are more casual in nature, serve American-style food and drinks, but keep some old traditions from its roots.
What makes an American bistro different?
An important aspect to understand when looking at what sets apart an American bistro is its interior and food choice.
As opposed to what you would see at a normal restaurant, bistros are smaller and more intimate in design. This can be seen through their use of metal chairs with velvet seats or wooden tables surrounded by wine bottles instead of glasses.
American bistros can have their classic bistro couches. These are what make them so comfortable to sit on. Then there is the classic bistro bar, which separates itself from a normal restaurant by being more casual and having its own unique atmosphere.
The food that is served in an American bistro is usually what makes it what a bistro is. Serving classic American dishes, such as burgers, waffles, pancakes, and fries or pasta.
An American bistro food choice can range from casual fine dining to just being ordinary diner food with no specialty in any one dish.
Summary
When you're in a new city, don't be afraid to ask for recommendations from the locals. If they say "Oh, my favorite is this bistro that's near here," then go there!
You'll find it has the same charm as ones back home but with small differences too – and those can make all the difference when you're exploring a foreign place.