What is Sofritas? Tips and Recipes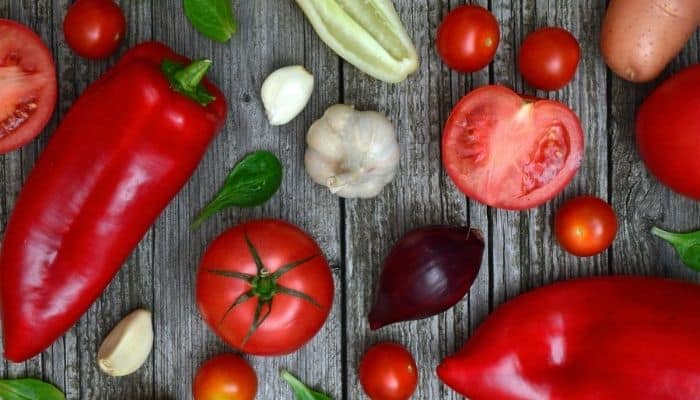 What is sofritas? Sofritas is a delicious vegetarian and vegan option that has taken the nation by storm in recent years! It's an organic, plant-based protein made from tofu and blended with spices
In this post, we will have a deeper look at what sofritas is, what it's made of, and what the benefits are to eating this meat alternative!
What is sofritas Chipotle?
Sofritas is a vegan protein that has been growing in popularity in recent years. It can be found at many restaurants across America now as well as available for purchase online or from specialty stores if you have one near you.
Essentially sofritas is a filling and delicious vegan protein that is made from organic tofu and blended with chipotle spices.
Sofritas was first introduced by Chipotle in 2013, and what makes this meat alternative so unique is that it's a vegetarian/vegan option. Chipotle offers Sofritas as an add-on to any regular meal – either the entree burrito or salad bowl.
Because sofritas look minced they are also sometimes referred to as sofritas rice.
What is sofritas – meaning?
Sofritas come from the word sofrito, which is a sauce or stew that contains ingredients such as tomatoes and peppers. In Spanish, sofrito means "gently fried."
Is sofritas vegan?
Sofritas are made from organic tofu and blended with chipotle spices. The texture of sofritas in what can be described as minced because the consistency resembles ground beef but they taste similar to shredded chicken.
Why is sofritas popular?
Sofritas had gained popularity because it is an inexpensive way to add protein and fiber.
The ingredients are also organic, which allows for a guilt-free meal option that meets what many consider healthy eating standards.
Another reason people love sofritas is the versatility of what you can use them in. Last but of course not least Chipotle sofritas is vegetarian, so it gains even more popularity with the consumers.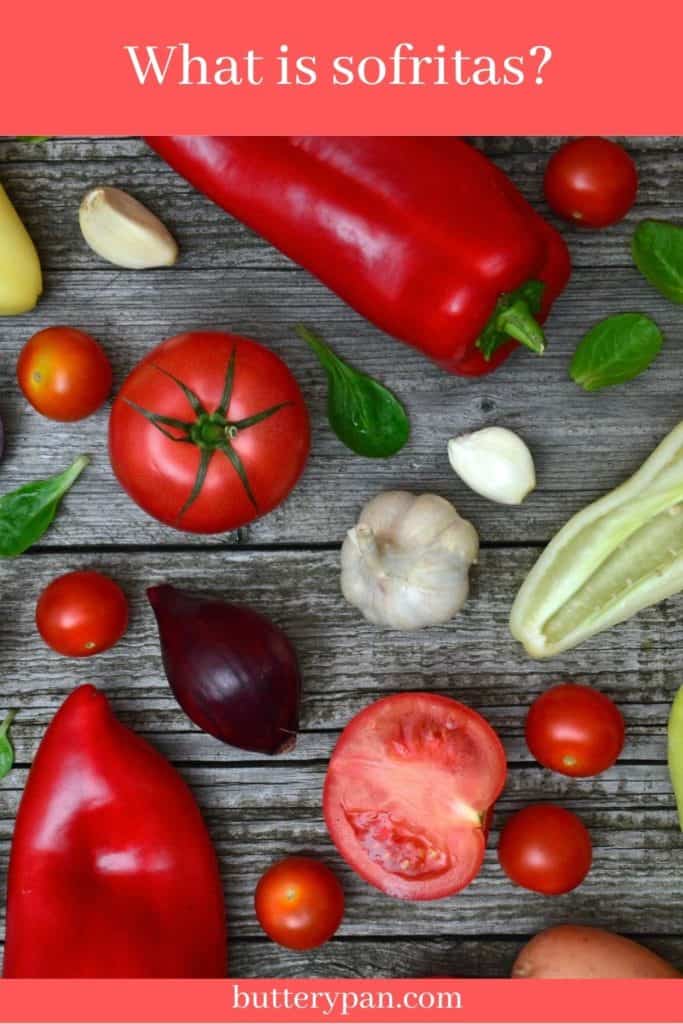 Is Sofritas and Sofrito the same?
While it may seem it is the same thing, there is a difference between sofritas and sofrito. Sofritas are the vegetarian and vegan option, made from organic tofu.
While sofrito is what you get when sauteing onions, garlic, and peppers with olive oil or butter to infuse them with flavor – then adding tomatoes (and other seasonings). The term is used to name a sauce in Dominican cuisine.
A Chipotle sofritas includes green chiles which give it a spicy kick while also adding an earthy flavor.
How does Sofritas taste?
Sofritas are made from organic tofu, giving them a firm texture. They have a smoky flavor with a bit of oily tanginess. Since there are a lot of vegetables involved in the recipe, they are very flavorful.
What ingredients are used in sofritas?
The tofu itself may sound like a strange recipe for what we think of as a vegetarian taco but it is what makes vegan and vegetarian food options so creative. The Sofritas are made from organic tofu, fresh tomato salsa, chipotle peppers in the sauce as well as water or vegetable broth to keep it moist.
Why Chipotle introduced Sofritas?
Chipotle introduced Sofritas to give vegetarians and vegans a protein option. Chipotle saw an increasing interest in vegetarian options and decided to offer a meat-free option for the growing vegetarian population.
What is sofritas meat?
Sofritas is organic tofu blended with spices like chipotle chili powder, cumin, garlic, and Mexican oregano. Chipotle does not add any preservatives or fillers to their sofritas recipe (or at least they claim they do not…).
What is tofu?
Tofu is made from soybeans, boiled with water until the beans break down into what looks like scrambled eggs or mashed potatoes – this mix of proteins has been pressed together in sheets that are then dried for use as a meat substitute.
What's the difference between Sofritas and traditional taco filling?
There are two main differences between Chipotle sofritas and a traditional taco and that of course is the filling. Traditional taco fillings are made with beef, whereas sofritas is a more vegetarian option that includes shredded tofu simmered in chipotle adobo sauce.
Another difference is in texture. The shredded tofu is softer than what you might find in a traditional taco.
What can you do with sofritas?
Sofrita tacos: add to your favorite corn tortillas and top with any of the salsas. Or you could also top a salad with shredded sofritas and use it as dressing.
Sofritas rice: this dish is made by adding an onion, garlic cloves, peppers to some chopped tomatoes over uncooked white or brown rice. Add the cooked tofu (or vegetarian substitute) at the end of cooking time.
Sofritas burrito: are made using a large flour tortilla, adding the sofritas, and then top with your favorite beans or meat.
Sofritas bowl: is made using brown rice, pinto beans, and a variety of fresh vegetables.
Another recipe for sofritas is a sofritas sandwich, which is essentially a sofritas taco…but a sandwich 🙂 Ingredients: your favorite bread, lettuce, tomatoes, cheese (optional), and of course the sofritas!
Where can I find sofrito tacos?
To get your hands on some vegan or vegetarian sofritas fillings, head to the nearest Chipotle and order up!
2. There are many ways that you can use sofritas, such as in tacos, burritos, or salads
3. You can find sofritas at any Chipotle restaurant and it's made with organic tofu braised in chipotle peppers, roasted poblanos, and spices
4. The best way to prepare sofritas is to heat them up on the stovetop with your desired vegetables and seasonings before adding it into any of your favorite recipes!
5. People often confuse sofrito with mole because they sound similar but have different meanings – mole sauce is traditionally served over chicken while sofrito refers to a mixture of herbs used in Latin American cooking
6. If you want more information about how you can make this dish yourself without having to go out anywhere then click here!
How to make sofritas?
Making sofritas is pretty easy. While you may not get the exact result as in Chipotle sofritas, you might be surprised that your homemade sofritas will be even better. After all, what is more, satisfying than a dish you made yourself?
Get the tofu ready
Press your tofu on a paper towel to get rid of the excess water. The first step is what takes most people's time – you'll need to press your tofu on some towels so that it's dry and then cut it into thin strips with either a knife or use an electric mandoline slicer.
Prepare Chipotle sofritas marinade
Take fresh tomatoes, peppers, and onions, some chiles, onions, fresh tomatoes, and peppers. Add chipotle sofritas spices which are:
paprika
garlic powder
cumin
oregano
salt and pepper.
Add the sofritas spice to these ingredients in a bowl, whisk it up nicely with some olive oil. To make it into the sauce, pour this all into a blender and let it do its work until the texture is creamy liquid.
Brown and add the tofu to the mix
Put the tofu in the and brown lightly on each side. Cut ix up and put it into the sauce. Pour it on the pan with a bit of olive oil, and mix while cooking.
If you want it to be saucier, take it earlier from the pan, otherwise, you can cook it for longer.
Tempeh Sofritas
Tempeh sofritas is a vegan-friendly dish that is a good alternative if you prefer to not have tofu. It has an earthy flavor and will be great with rice or in your burrito bowl!
It includes Tempeh, avocado oil, onions, cumin powder, garlic powder, chili pepper flakes (optional), paprika powder, and salt.
Tempeh is a traditional Javanese food made from fermented soybeans. Soybeans are then made into a dough, pressed, and fermented until they have what is called tempeh.
Tempeh is sometimes used as a substitute for tofu. Tempeh sofritas is a vegan-friendly dish that is great with rice or in your burrito bowl!
Conclusion
Sofritas is a delicious, plant-based protein option that has been around for years and is finally gaining traction in the mainstream market. If you're vegetarian or vegan (or know someone who is) this might be just what they've been waiting for!
While chipotle sofritas are a great tasting meal, there are many more ways you can enjoy this delicious dish full of plant based protein.