12 Best White Cheddar Substitutes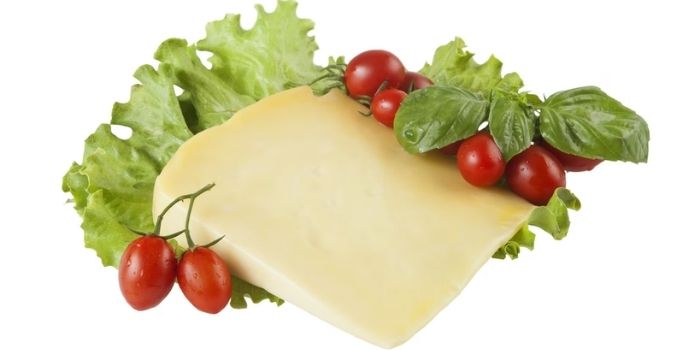 White cheddar substitute should be cheese with a similar flavor, texture, and melting point. With that in mind, the best white cheddar substitutes are yellow cheddar, Colby cheese, mozzarella cheese, and Monterey Jack cheese. However, there are other also great substitutes, and we will discuss all of them in this article!
White cheddar cheese is a variety of cheddar cheese that hasn't been colored. It has an off-white to slightly buttery color, and its flavor is also slightly buttery and mild. When it ages a bit, this cheese develops a richer and more complex flavor, with a hint of tangy. Wite cheddar melts exceptionally well, and it is a favorite choice for grilled cheese sandwiches.
White Cheddar Substitute
Here are some of the best white cheddar cheese substitutes: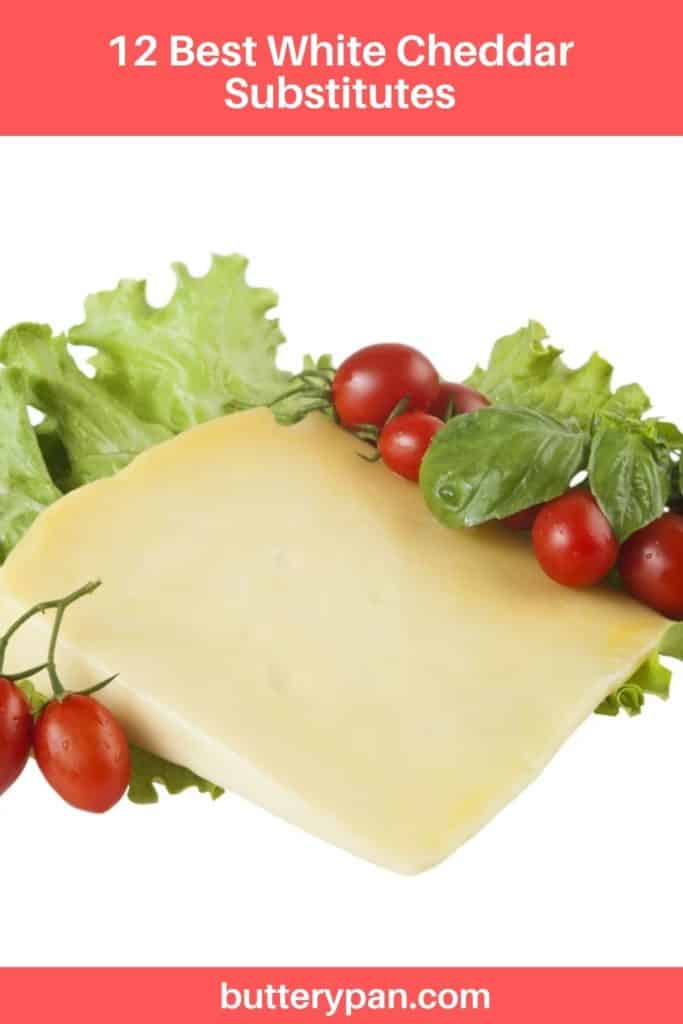 1. Yellow cheddar
Practically the same cheese as the white cheddar, yellow cheddar has its distinct color thanks to the annatto food coloring. Just like white cheddar, it has a smooth and buttery texture and a mild flavor.
2. Colby cheese
This American cheese has a nutty taste and orange color. Apart from appearance, there is not much difference between cheddar and Colby cheese, and they can be used as substitutes for each other.
3. Brick cheese
Brick cheese has a slightly soft and sharper taste when compared to cheddar cheese. When it ages, it develops a nutty and tangy flavor. It melts perfectly, which makes it a great cheddar alternative.
4. Double Gloucester Cheese
Rich in fat content, this cheese is hard and has the same attributes as white cheddar when it comes to flavor, melting, and texture.
5. Tillamook cheese
Made of cow's milk, this cheese belongs to the same family as the white cheddar, and it has the same softness and melting point, which makes it a great replacement for white cheddar cheese.
6. Cantal
It is one of the oldest cheeses produced in France. This French cheese is semi-firm with a moist interior and milky aroma. It has a mild buttery flavor with a slightly acidic finish. It is perfect for grating but can be used for melting too.
7. Edam
A semi-hard Dutch cheese with a mild flavor and a pale yellow color. As it ages, its flavor grows and becomes sharper, salty, and nutty. It has lower fat content than cheddar, and it is best when served on a cheese platter.
8. Gouda
Another Dutch cheese and one of the most famous cheeses in the world. When young, it has a mild and lightly fudgy flavor, but when it ages, it becomes tangy with a hint of caramel. Due to its high-fat content, Gouda melts exceptionally well and can be used in various recipes, including pasta dishes, cheese sauces, and many others.
9. Gruyere
A hard cheese originating from Switzerland, Gruyere is a type of Alpine cheese with a creamy and nutty flavor. When this cheese ages, its flavor becomes more complex and earthy.
10. Monterey Jack
This semi-hard cheese has a mildly sweet flavor and a supple, compact texture. It has excellent melting properties, and it is most often used in Mexican cuisine.
11. Mozzarella cheese
A popular choice in many cuisines, mozzarella has a delicate and milk-like flavor than can be slightly sour. It becomes elastic when melting and can be used instead of white cheddar.
12. Farmhouse cheese
This cheese has a creamy, peppery flavor. It has nice melting properties and can replace white cheddar.
Aged White Cheddar Substitute
An aged white cheddar has a sharp, salty, and slightly acidic flavor. The best substitutes for aged sharp cheddar are Cantal, Edam, and aged Gouda. They all develop a similar flavor to aged white cheddar, which makes them great substitutes.
Shredded White Cheddar Cheese Substitute
To substitute for shredded white cheddar cheese, you will need a cheese that's firm enough to be shredded while having a similar flavor and melting properties as white cheddar. Our top suggestions include double Gloucester cheese, Edam, Gouda, brick cheese, Cantal, and Gruyere cheese.
Vermont White Cheddar Cheese Substitute
White cheddar cheese is often called Vermont white cheddar or sharp white cheddar cheese. Yellow cheddar cheese, brick cheese, Colby cheese, and double Gloucester cheese are all great choices when replacing Vermont white cheddar.
Best Substitute For White Cheddar Cheese
In previous paragraphs, we went over the best white cheddar substitutes, but if we had to choose only one cheese to replace white cheddar cheese, that would be a yellow cheddar. They are practically the same, except for one difference, and that is their color.
What Can I Use Instead Of White Cheddar Cheese?
One substitute for white cheddar cheese that we didn't mention so far is cashew cheese. This is a great non-dairy, vegan option when you want to replace white cheddar. It has a creamy and smooth texture and a nutty flavor with a hint of spice. It melts really nicely, and you can safely use it as a vegan, non-dairy white cheddar substitute.
What Is The Same As White Cheddar Cheese?
Yellow cheddar cheese is the same as white cheddar. The only difference is color. Yellow cheddar cheese gets its color from food coloring called annatto, or artificial food coloring.
Can I Use Mozzarella Instead Of White Cheddar?
You can use mozzarella instead of white cheddar, although mozzarella has a noticeably milder flavor, which can make a big difference in how your meal tastes. However, they both melt perfectly and can be used as substitutes for each other when you don't need to achieve the exact same meal taste.
Can Yellow Cheddar Be Substituted For White Cheddar?
Since yellow and white cheddar is almost the same cheese, they can be substituted for each other.
Summary
Now you know a good white cheddar substitute! Yellow cheddar, Colby cheese, double Gloucester cheese, Monterey Jack, Cantal, Edam, Gouda, and some others are all great substitutes for white cheddar cheese because they have a similar flavor and melting properties to white cheddar.