How To Cook Bamboo Shoots?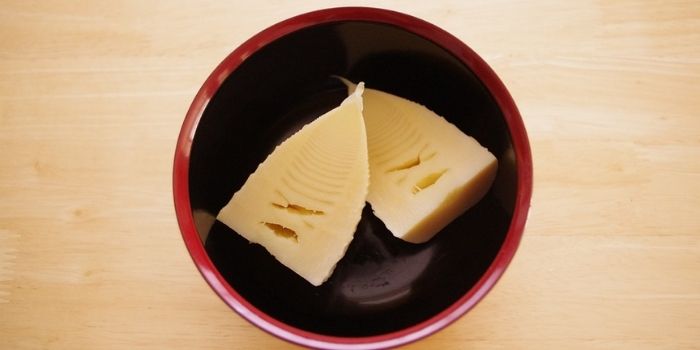 How to cook bamboo shoots? Take fresh bamboo shoots and put them in boiling salted water. Cook for 45-50 minutes. Check if they have a bitter taste, and if they do, continue cooking for another 5 minutes. You will always need to peel off the brownish husk from the shoots before cooking them, no matter how you prepare them.
There are many ways to serve cooked bamboo shoots as a side dish with soy sauce, sesame oil, fried rice, shiitake mushrooms, or other ingredients from your favorite Asian dish cuisine. In this article, we will go over some of the best recipes for cooking this essential ingredient for many Asian dishes, so keep reading!
How To Cook Bamboo Shoots?
First, you will need to prepare fresh bamboo shoots for cooking. Peel fresh bamboo shoots until you reach the edible core, which is pale in color.
Soak them in cold water for 30 minutes to reduce the bitter flavor.
Put the bamboo shoots in a pot and pour enough water to cover the shoots by a few inches.
Add salt, and let the water start boiling.
After 20 minutes of boiling, bamboo shoots should be cooked.
Try one to see if they are bitter, and cook for 5 more minutes for a more subtle flavor.
Drain the bamboo shoots, slice them up, and add them to the dish of your choice.
Note: if this is too much work for you, you can always buy canned bamboo shoots, as they are pre-cooked and don't require more cooking.
How To Cook Bamboo Shoots For Ramen?
Prepare bamboo shoots for cooking like in the previous paragraph, 1/2 cup.
Take a large pot and add 1/2 cup of water and 1/2 cup of chicken broth, and let boil.
Add bamboo shoots to the boiling water and cook for 20 minutes.
After bamboo shoots are fully cooked, add some red pepper flakes and toasted sesame seeds.
For some teriyaki sauce (or fish sauce) over the bamboo shoots and serve them with vegetables and ramen.
How To Cook Bamboo Shoots Chinese Style?
Brase the bamboo shoots first by browning them for 5 minutes in a frying pan first and then simmering for 20 minutes.
Pour a dark soy sauce over braised bamboo shoots.
You can also pour a bit of rice vinegar.
Serve with vegetables or meat!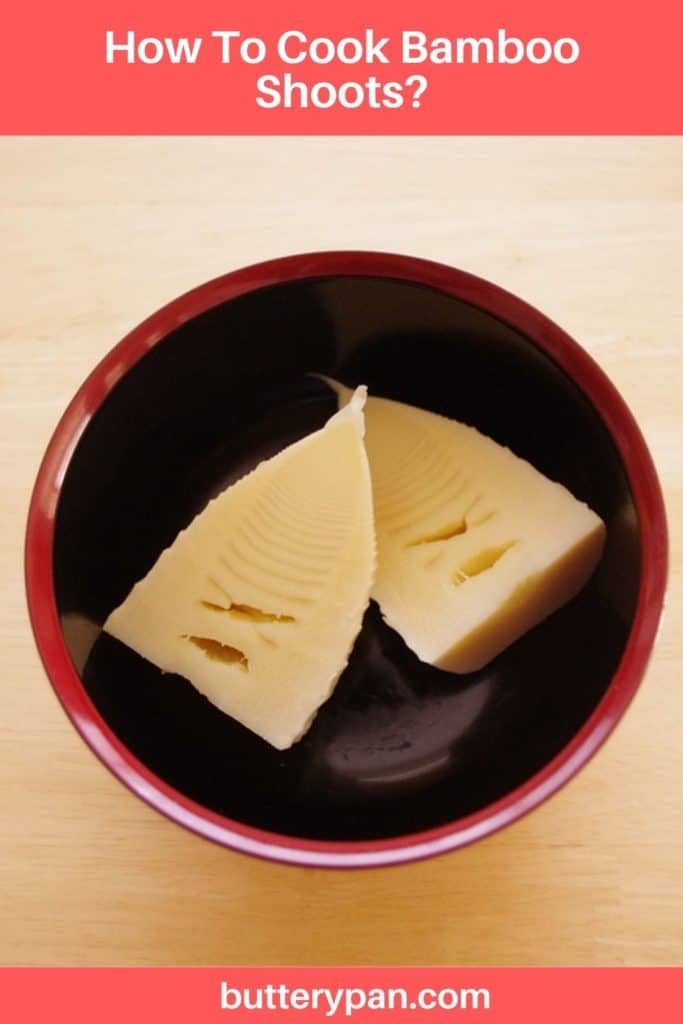 How To Cook Bamboo Shoots With Coconut Milk?
Place the pot over medium heat and add 3 cups of water and young shoots.
Let simmer for 20-30 minutes (until tender) and drain the excess water.
Heat oil in the pan over medium-high heat.
Add cooked bamboo shoots, water, fish sauce, and coconut milk.
Season with salt and pepper and simmer for 5-7 minutes.
How To Cook Bamboo Shoots With Saluyot?
Boil bamboo shoots.
Add boiled shoots, water, garlic, white corn kernels, and shrimp paste into a pot.
Cook for 30 minutes.
Add yard long beans, saluyot, and shrimp.
Simmer until the beans are cooked.
Season with fish sauce and serve.
How To Cook Bamboo Shoots In Stir Fry?
Oil the frying pan with peanut oil and put it on medium heat.
Add bamboo shoots and fry them for 3-4 minutes until they are browned.
Add enough water to cover the shoots, some salt, and pepper, and let simmer for 20 minutes.
When the water has evaporated, and the shoots are tender and fully cooked, season them with soy sauce or olive oil.
How To Cook Bamboo Shoots In Brine?
Boil the salted water in a pot.
Add fresh bamboo shoots in the boiling water and cook them for 20 minutes.
After 20 minutes, check if they are tender and soft. If they are, they are cooked.
Remove them from the heat and drain the excess water.
Serve the shoots with a dish of your choice.
How To Cook Bamboo Shoots With Pork?
Heat one tablespoon of peanut oil on the wok at medium-high heat.
Add the bamboo shoots and fry for 3 minutes with constant stirring.
Remove the shoots from the wok.
Add more peanut oil to the wok and fry garlic, red chili pepper, and red pepper flakes until you can feel their scent.
Add 3 ounces of ground pork and fry until the pork is thoroughly cooked
Pour one teaspoon of rice wine and season with salt.
Return the bamboo shoots, add some rice vinegar, more salt, and chicken broth
Cook and stir for 2 minutes.
How To Cook Bamboo Shoots Adobo?
Oil the wok and let it heat for a few minutes.
When the oil is heated, add garlic and onions and saute.
Add pork and cook for 5 minutes.
Pour in pork or beef broth and let boil for 10-15 minutes while covered.
Add bamboo shoots, shrimps, salt, and pepper.
Simmer for 5 minutes and add 1/4 cup of vinegar and let simmer uncovered for another 5 minutes.
How Long Do You Need To Boil Bamboo Shoots?
You need to boil bamboo shoots for at least 20 minutes. If in doubt, take one shoot out of the cooking pot and taste it. If it's bitter, you need to cook it a bit more. Also, try piercing it with a toothpick or a fork. If you don't feel any resistance, it is cooked.
Are Raw Bamboo Shoots Poisonous?
Bamboo fresh shoots come from a bamboo plant. There are several subspecies of the bamboo plant. Some of them are perfectly edible even when uncooked, but some might contain hydrocyanic acid that is very toxic for humans. That's why it is advised to always cook the bamboo shoot if you plan to eat it.
How Do You Heat Up Bamboo Shoots?
You can heat bamboo shoots in a microwave. Simply put them in a shallow microwave-safe dish, pour some water, and cook it all together for 4 minutes in the microwave, uncovered.
Summary
Now you know how to cook bamboo shoots! This text explained that you need to peel off outer layers from the shoots and then cook the shoots for at least 20 minutes in boiling water. Some recipes even suggest soaking bamboo shoots in the water before cooking to reduce the bitter taste. After you finish the cooking, drain from the excess water and add just a few ingredients of your choice to make a fantastic meal!
How do you cook bamboo shoots? Write in comments!