11 Easy Food Processor Substitutes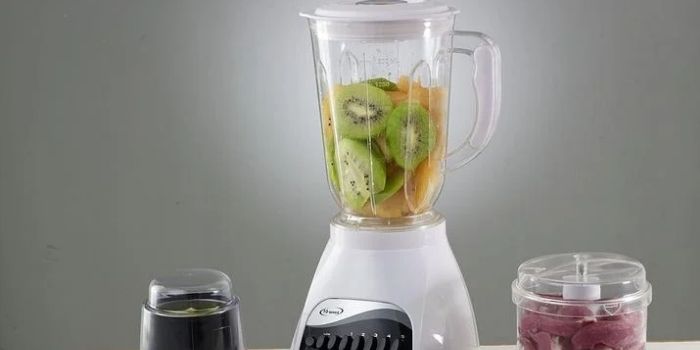 Need a food processor substitute? Try using food processor alternatives, some of them being a blender, mixer, chopper, grinder, or in the worst-case scenario – a lot of knife work.
Food processors are great for chopping, slicing, and mincing food. This versatile device is a useful kitchen tool that can make the cooking process much easier. And even if you don't have a food processor in your kitchen, the good news is that you can use other kitchen appliances in place of a food processor. Keep reading to learn more!
Food Processor Substitute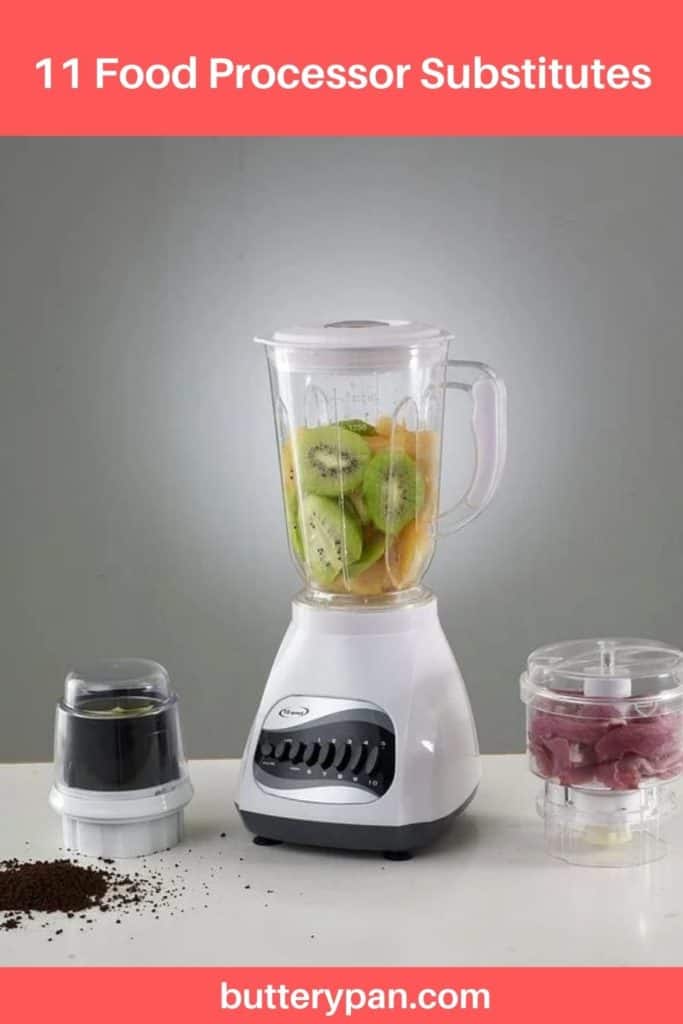 When you want to puree food, chop some hard vegetables, make healthy baby food, or even make food suitable for a feed tube, a food processor is your best friend. Using a food processor is a great way to mince food in no time. However, in the absence of a food processor, you can use these useful appliances:
1. Blender
Probably the best alternative for a food processor, a traditional blender will do a great job mincing hard foods. Simply place the ingredients for mincing in the blender jar, and blend until the ingredients are minced enough.
2. Grinder
Probably a better alternative for solid ingredients like nuts and other hard foods, a grinder is usually used for grinding meat and meat products.
Some grinders are powered by manual strength, but you can also find electric ones. They will also process any ingredients in no time, which makes them great substitutes for food processors.
3. Chopper
A normal food chopper can also serve as a solid food processor alternative, especially for chopping onions and other vegetables. Another benefit of using a food chopper is that it needs less storage space than some other options on the list.
4. Mixer
An electric mixer is probably the best way to achieve the same result as with a food processor in the shortest time possible. However, be aware that the mixer won't be able to mince solid foods, but for eggs, butter, milk, and similar ingredients, the mixer will be an effective replacement for a food processor.
5. Large grater
Graters can help you grate vegetables, cheese, fruits, and other ingredients to various sizes. If you don't have a large grater, you can use a cheese grater. Processing food this way will be much slower than with a food processor or other electric kitchen appliances, as it may require you a lot of time to grate all the ingredients. Also, make sure to be safe and avoid injuries when handling the grater.
6. Mortar and pestle
A two-part tool used to crush spices for thousands of years, mortar and pestle can be used to grind food items when you have no other options. It might be tiring and not as effective as grinding food with better tools, but it will still get the job done.
7. Food mill
Food mill is mostly used to mill and mash cooked foods, but you can use it instead of a food processor or chopper. It is perfect for making a smooth puree or creamy soup.
8. Rolling pin and a plastic bag
Place the food items inside the resealable plastic bag. Seal the bag and then roll the rolling pin across the bag. This will grind all the ingredients that are in the bag.
9. Good sharp knife
With a knife, you can finely chop the ingredients, especially if you have a chef's knife that will cut through any food without effort.
10. Cooking until soft
A final option for making food processing easier, you can cook the ingredients until they become soft. This way, you will be able to mash them even with a wooden spoon. You can chop the ingredients coarsely before cooking for a better result.
Food Processor Substitute For Dough
The best food processor substitute for the dough is the mixer. The mixer is perfect for mixing flour with eggs, milk, and other liquid ingredients. You can use either an electric or hand mixer, but the electric mixer is still a little bit better choice.
Food Processor Substitute For Pie Crust
You can use a mixer or blender instead of a food processor when making a pie crust. Simply add all the ingredients and mix/blend them until you get a smooth textured dough. Roll the dough and proceed to make the pie as per the recipe.
Food Processor Substitute Immersion Blender
A food processor can be used instead of an immersion blender and vice versa. However, if you want an ultra-smooth finish to your delicious recipe, the immersion blender will be a more suitable choice.
Food Processor Substitute For Stand Mixer
A food processor is also a good substitute for a stand mixer when making dough. Both options will help you knead your dough fast and with almost no effort. Depending on the type of dough, one appliance might be better than the other one, but both options will be good enough.
What Do You Use If You Don't Have A Food Processor?
As you could see from previous paragraphs, not having a food processor doesn't have to prevent you from trying out that delicious recipe you saw on Internet! There are plenty of kitchen appliances that will chop, blend, grind, and mince your food just like a food processor would.
Your best choices are electric appliances such as blender, electric mixer, electric grinder, and chopper. They are easy to handle and will practically process the food for you. However, you can achieve good results with manual tools such as a manual mixer and grater or with improvised solutions like plastic ban and rolling pin.
Interesting Posts
Summary
Now you know what's a good food processor substitute. Blender, mixer, grinder, and chopper are all good options to substitute for a food processor. They will chop, grind, and mince the ingredients efficiently and in no time!