How To Cook Cut Green Beans From A Can With Cranberries?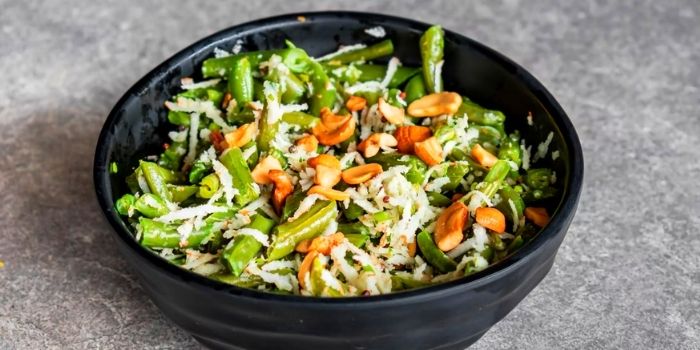 How to cook cut green beans from a can with cranberries? The simplest recipe would be to heat the cranberries in a large skillet filled with boiling water over medium heat for 6 to 7 minutes and add half a cup of dried cranberries once the beans are done cooking.
So, this was the simplest option – agreed. However, it is by no means the only one. I know this may sound strange since we're talking about canned green beans after all, but there is a whole world of culinary (green bean) possibilities out there, just waiting to be discovered – from fresh cranberries to dried ones, lemon juice, and lemon zest. Don't even get me started on the seasoning!
In short, there is an abundance of recipes that will bring out all the flavors that green beans with cranberries have to offer, and this article covers all the best ones!
How To Cook Cut Green Beans From A Can With Cranberries?
I'll cut right to the chase – as promised, I'm starting with a simple yet delicious recipe for green beans with cranberries. Once you try it out, you'll be coming back for more recipes in no time!
Bring a full pot of water to boil and add the green beans.
Boil them for 3 to 5 minutes on medium-high heat until they become crisp-tender.
Drain the beans and rinse with cold water to avoid the risk of overcooking.
Next, melt butter in a large skillet and saute minced garlic over medium heat for a minute.
After the garlic becomes golden, add walnuts, cranberries, lemon juice, and orange zest – a real shock of vitamin C for you!
Add the green beans back in and season with a bit of salt and pepper.
Serve warm with slices of feta cheese on the size!
I forgot to mention one of the best parts of this recipe – it works for frozen green beans as well as fresh ones! The only thing you'll need to adjust is the cooking time – fresh green beans cook faster. Obviously.
Do You Have To Cook Green Beans From A Can?
Technically speaking, there's no need to cook canned green beans. Thus, since you're working with cooked green beans from the start, you can serve them up with some dried cranberries or pine nuts right away.
However, it would be unfair of me to tell you that canned green beans will taste the same as cooked ones. Thus, although it's possible to serve them right away, I'd always rather recommend cooking green beans at medium heat for a few minutes. This way, you'll get the chance to add some orange or lemon zest into that boiling water and spice things up a bit.
Not only that, imagine what an amazing Christmas dinner side dish they'll make served warm. I can already taste the deliciousness!
How Do You Heat Green Beans From A Can?
So now that I've mentioned that even canned green beans taste better when heated, you're probably racking your brain in search of an easy recipe, right? Well, luckily, your search stops here since I've prepared a perfectly simple and perfectly tasty weeknight dinner green bean dish just for you!
For this, you'll need one can of green beans canned in water and 1 teaspoon beef bouillon base.
You'll first add green beans into a medium-sized pan along with the water and beef bouillon base.
This should be brought to a boil over medium heat and cooked until all the water evaporates. This way, the beans will soak up all the flavors of the beef bouillon.
I told you the cooking process was simple! All you have to do now is serve warm and enjoy the rest of your evening out of the kitchen!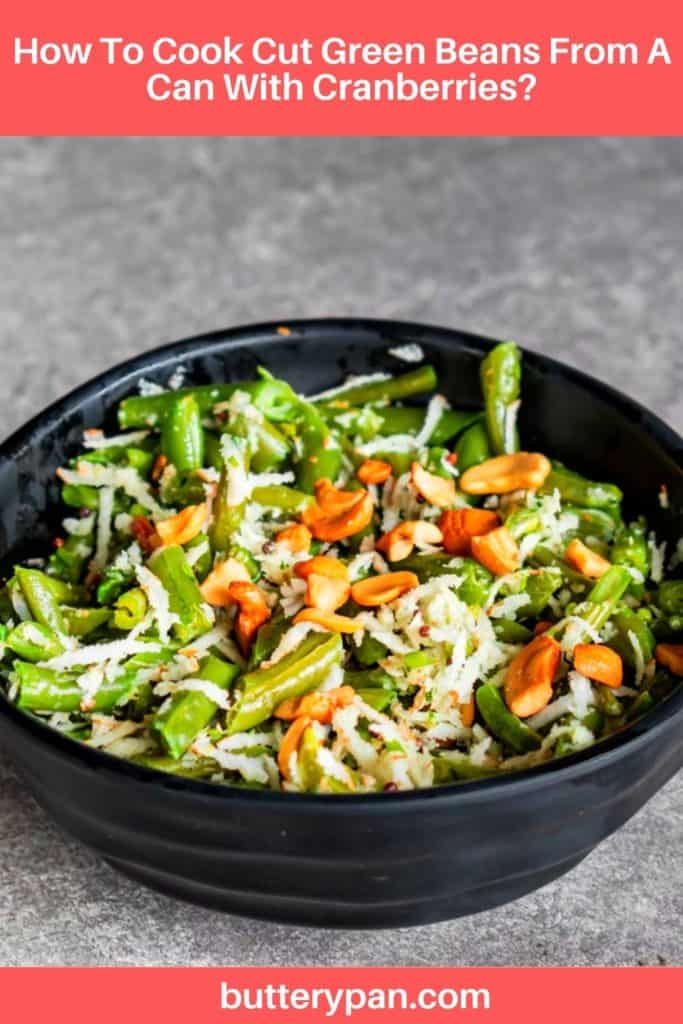 How Do You Spruce Up Canned Cut Green Beans?
I'm not going to lie. The last recipe I gave you was fairly simple, meaning it's time to spice things up a bit. Forgive the pun. So, to do that, I'm giving you one of my all-time favorite green bean recipes below.
The best part about it – is it works for frozen green beans, fresh green beans, and even canned ones. So, whichever ones you find in the grocery store will turn into sheer magic with this recipe!
The first thing you'll need to do is fill a large pot with water and bring it to a boil and add a tablespoon of salt and lemon juice, as well as trimmed green beans once the water starts to boil.
Cover the pot and let it boil for 6 to 7 minutes – this should give the beans enough time to turn tender-crisp.
Once tender-crisp, rinse them out with cold water – the cold water stops the cooking process for the time being, but don't worry, it's not over yet!
Take out a medium-sized or large skillet and heat 4 tablespoons of olive oil, dried cranberries, and minced garlic on the stovetop over medium heat.
Saute everything until the garlic becomes golden – for reference, this should take about a minute or two over medium-high heat.
The last step – add the green beans into the large skillet with an additional tablespoon of soy sauce and mix it all together.
Voila! Your comfort food is good to go!
Although I did make a seasoning joke at the beginning, you may have noticed I haven't mentioned it much apart from garlic. This is where your culinary creativity comes into play – it's up to you to decide whether to use a bit of garlic powder or substitute olive oil and melted butter instead. Hey, if you add almonds into the mix, that works too!
Such additions will keep the nutritional information unchanged but will definitely give your green beans with cranberries dish a personal and unique touch. For more recipes and a bit of inspiration, feel free to scroll through the article!
How Do You Infuse Green Beans Into Flavor?
There are numerous ways to infuse green beans into the flavor. The first that comes to mind is, of course, seasoning. The other would have to be adding a few other ingredients – some fresh cranberries, walnuts, or a bit of orange zest. All these different ingredients help the green bean flavor come out of its shell. To show you, here is a great recipe for roasted green beans with cranberries and walnuts!
Trust me. Once you get a taste of it, it will become your go-to side dish for Christmas dinner!
As always, with roasting, the first step is to preheat the oven – this time to 350 degrees F.
Once heated, place the walnuts into the oven on an aluminum-lined baking dish and cook for 5 to 10 minutes until they become fragrant but not burned.
Take them out of the oven and when they cool down a bit, chop them up into smaller bits.
Next, you'll want to increase the oven temperature to 450 degrees F.
Toss the green beans onto the same baking sheet as before and cover them with olive oil, garlic, salt, pepper, and sugar – I know the last ingredient sounds strange but trust me on this one, it's going to make all the difference.
Roast the beans at 450 degrees F for 15 minutes, after which you'll need to open the oven and stir them with a spatula, so they cook evenly.
Roast them for another 10 minutes after stirring. You'll know they're done once they begin turning slightly brown and start to shrivel.
Don't worry. I haven't forgotten about the dried cranberries. On the contrary, I'm just getting to them. So, when you turn the oven to 450 degrees F, that's when it's time to turn your attention to all things cranberries.
Place half a cup into a heat-proof bowl and cover with boiling water.
Set them aside until the green beans are out of the oven and once they're out, drain the cranberries.
The last step is the same for all the ingredients at play – toss them all into a large bowl and add additional lemon juice and lemon zest. The rest of the seasoning is, again, up to your preferences and creativity.
Summary
Now know how to cook cut green beans from a can with cranberries. Remember, the easiest way is to cook the green beans in a large skillet over medium heat for 10 minutes and add the dried cranberries once the beans are cooked.
However, even though I've reiterated the simplest recipe just now, I know you're capable of way more. So, the next time you're in the mood for delicious and challenging green bean recipes, try out one from this article. You won't be disappointed!