How To Cook Pork Tenderloin In Oven With Potatoes?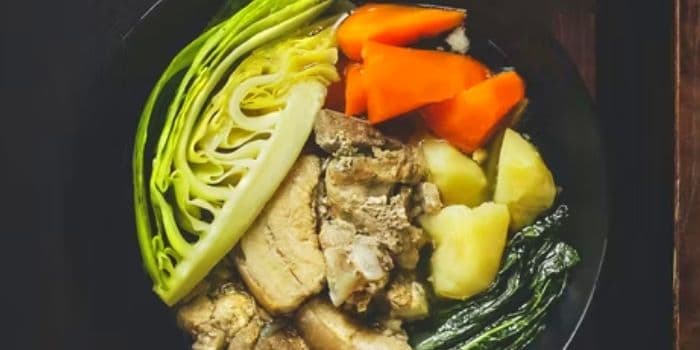 Wondering how to cook pork tenderloin in oven with potatoes? I got you covered! Roasted pork with roasted potatoes is one of the best ways you can make pork tenderloins (also called pork loins). It's a wonderful recipe that is good all year for the whole family.
How To Cook Pork Tenderloin In Oven With Potatoes
To start, preheat the oven to 400 degrees f.
Then, allow up to an hour for prep time, depending on if you want to use a marinade or a dry rub to flavor your roasted pork.
Place your pork on a cutting board and pat dry with a paper towel. Then season with whatever you prefer. Here are some popular pork tenderloin flavoring options:
olive oil
onion powder
fresh herbs like rosemary
salt and pepper
garlic powder
balsamic vinegar
Once seasoned, place your pork in an oven-safe baking pan or roasting pan and bake it in the preheated oven for about 40 minutes, though the cooking time might vary a little bit.
While you bake your pork loin, prepare your potatoes.
You might also be interested in:
You can use red potatoes, Yukon gold potatoes, fingerling potatoes, or whatever other potatoes you prefer.
Slice them and place them in a small bowl with olive oil and melted herb butter. You can even add other vegetables like baby carrots or green beans to the mix.
Spread your potatoes on a sheet pan and place them in the oven for about 15 minutes while your roast is cooking. Let your veggies finish cooking until they're tender.
Remove your potatoes and use a meat thermometer to check that your pork's internal temperature is at least 145 degrees.
Let your pork rest for about 5 minutes before slicing. Then place your pork and your potatoes in one dish and your leftovers in another to enjoy a delicious meal that didn't need much cook time at all.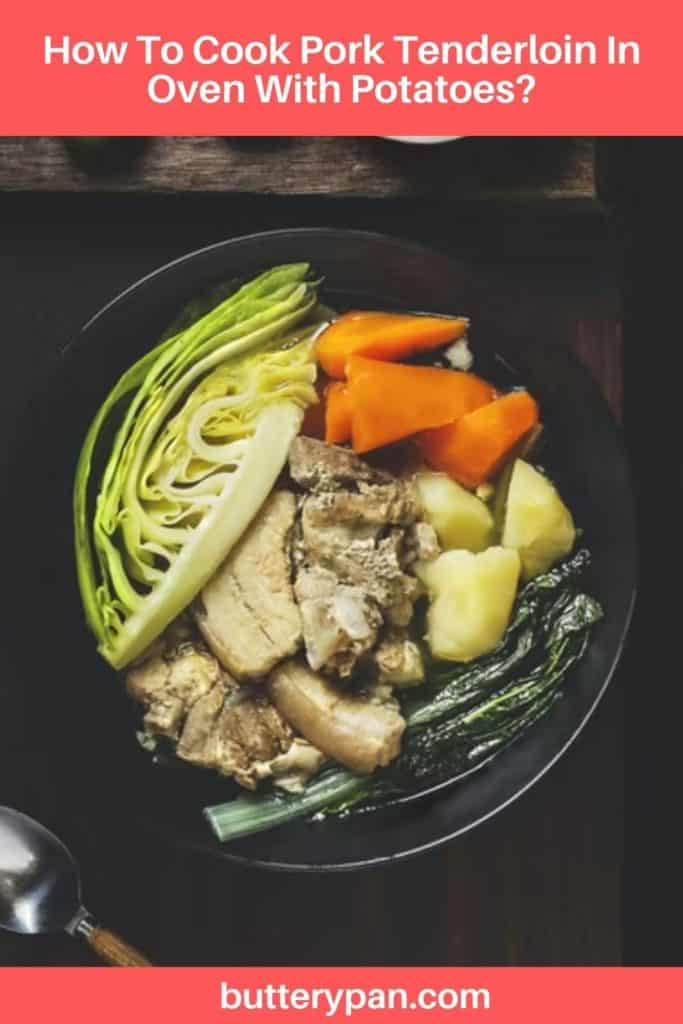 How To Cook Pork Tenderloin In Oven With Potatoes – Step by step
To make a fully cooked pork tenderloin in the oven, just follow these steps:
Place your pork in a large bowl with salt, pepper, and olive oil.
Once seasoned, move your pork to a baking dish and place in the oven at 400. The cooking times for this recipe might vary, but you should wait about 40 minutes. Especially when your oven is set to high heat like it is here.
Place your sliced and seasoned potatoes in a baking sheet that's lined with foil and place in the oven with your roast. Your oven temperature only changes at this step if you notice your roast burning.
Check your pork's internal temp to make sure it's at least 145. That's the most important indicator that your food is done when you're cooking meat.
After about 10 minutes, turn off your oven and let your meat rest before serving.
Place one half in an airtight container for you to eat later, and the other half can all be transferred to one pan for serving.
Enjoy this great meal, and don't forget to go to all your friends so you can recommend it to everyone as one of your new favorite recipes.
Summary
Now you know how to cook pork tenderloin in the oven with potatoes! While there are many recipes for pork and potatoes published, this article has shown that the easiest way to make a delicious recipe without a slow cooker is to simply bake your pork roast at 400 until its internal temperature is at least 145 and to roast your potatoes until they're tender.